Glowing, youthful looking skin is something most people dream about. But, your skin undergoes many changes as you age. It becomes thinner and develops lines, wrinkles and spots. It is impossible to stop the natural aging of the skin as sebaceous glands stop producing the oil which keeps it moist and smooth. Exposure to the sun and harsh weather conditions and genetic conditions are some of the factors that can impact skin texture and appearance. Getting a facelift in NYC using the latest technologies can help address these concerns.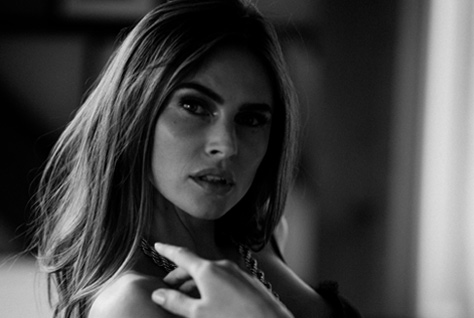 Our experienced plastic surgeons NYC can provide effective treatments to rejuvenate your skin with state-of-the-art non-surgical modalities. They use the advanced minimally invasive Morpheus8 device to contour both the face and body with great results. Our surgeons can also provide customized Botox treatment based on your skin type and specific needs.
Signs that your skin is aging
Wrinkles that appear as early as the twenties and thirties can be emotionally distressing for many women. Healthy lifestyle choices coupled with good skincare regime can protect your skin to a certain extent. But if you identify with the signs listed below, then it might be time to consider cosmetic treatments face lifting and tightening.
Wrinkling of face especially around eyes and cheeks
Rough and dry skin
Loss of skin elasticity
Irregularities in the distribution of fat
Skin fragility
Skin pores becoming more visible
So what is the solution?
At bodySCULPT, we have the solution for all of the concerns. Aging is a natural process, but our minimally invasive procedures make these effects less visible and even can reverse some of them. We provide customized treatments that are compatible with all skin types and tones. Our top skin rejuvenation solutions include Morpheus8 and Botox.
Morpheus8 for Quick, Safe and Effective Facial Rejuvenation
This non-invasive, skin rejuvenating treatment can address wrinkles and scarring and restore facial glow.
How it works?
The FDA-approved subdermal adipose remodeling device (SARD) uses microneedles that deliver RF energy to the targeted area.
The microneedle penetration can be adjusted to reach the dermis, where collagen production is triggered.
The treatment tightens the skin by stimulating collagen production.
What are the benefits?
Considerable reduction in wrinkles
Improves acne scars by making the skin even
Uniform application of RF energy
Works effectively on highly-tanned skin
No risk of thermal injury to skin or body
Reduced risk of post-inflammatory hyperpigmentation
Smooth those Wrinkles with Botox Injections
The primary objective of Botox injections to address wrinkles on facial skin. This injectable wrinkle muscle relaxer temporarily paralyzes the muscles to rejuvenate the skin. Our highly skilled plastic surgeons in NYC can provide effective treatment for temporarily smoothing facial wrinkles on the face, the eye area and the neck.
How does it work?
Botox or Botulinum Toxin Type A reduces the muscle activity by temporarily blocking nerve activity. It is administered carefully in the right doses in the location and area of the surface of the skin that requires the treatment. Preventive Botox injections can address early signs of aging of the skin.
What are the benefits?
Botox injections are minimally invasive and specifically target deep creases around the eyes (crow's feet), lips and eyebrows.
Result in a smooth, sleek appearance by improving elasticity of the skin
Offers natural looking results
Preventive Botox keeps wrinkles from forming
If you are considering a facelift in NYC, schedule a virtual consultation at our safe and efficient AAAASF-accredited plastic surgery practice. Our surgeons will recommend the best option based on your skin type, aesthetic goals and other considerations.