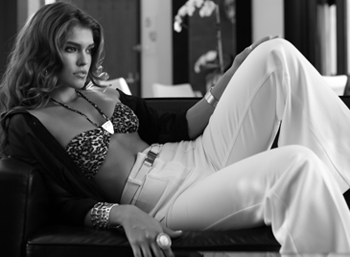 According to the American Society of Plastic Surgeons (ASPS), in 2016 nearly 2 million people performed plastic surgeries to enhance their looks and contour their body. In NYC, body contouring is one of the popular surgeries provided at reliable plastic surgery centers for people not be fortunate enough to lose weight through diet and exercises. Here are the top most plastic surgery procedures:
Breast Augmentation
Liposuction
Facelift
Eyelid surgery(Blepharoplasty)
Rhinoplasty(Nasal Surgery)
The ASPS report says that the most popular cosmetic surgery performed in 2016 was breast augmentation. In New York City, breast augmentation is an important cosmetic goal for many women, to improve the breast size and shape. This surgery is not just for a cosmetic purpose, but can also restore the breasts after a surgery like breast cancer. The FDA-approved options for this surgery are: implants and composite breast augmentation.
Liposuction has steadily grown in popularity ever since it was introduced. It's the best solution for removing stubborn fat pockets from your body. Now, minimally invasive procedures are available with tremendous advancements in cosmetic surgery technology. Plastic surgeons may combine liposuction with a tummy tuck in NYC plastic surgery centers. This helps address excess skin and muscle weakness. Liposuction of the waistline and love handles is also provided at the same time as a tummy tuck.
Aging can affect your face and the common signs of aging are jowls, deep wrinkles and sagging skin. These can be successfully improved with a facelift procedure. In NYC, facelift can be performed at a reliable plastic surgery practice that offers the service of skilled plastic surgeons. This procedure can correct the effects of ageing by lifting the cheekbones, tightening the jowl and contouring the neck and chin.
Sagging eyebrows, puffy eyes, and wrinkles are the effects of aging. To restore a fresh and youthful appearance eyelid surgery or blepharoplasty is a good option. Both the upper and lower eyelids can be treated successfully.
Deformation in the structure of the nose can cause breathing problems. The cosmetic procedure rhinoplasty can help to reshape your nose and smooth breathing. It can also enhance the appearance of your face. Florida Today reports that more than 200,000 patients had a nose job or rhinoplasty performed last year.
If you are interested in any of these procedures, make sure you meet surgeon with training and expertise in these procedures. Body contouring procedures are performed at AAAASF-accredited plastic surgery practices ensuring optimal results and superior patient care.