A leading plastic surgery practice in Manhattan, New York City, bodySCULPT® provides male breast reduction surgery. Whether you have gynecomastia in one breast (unilateral) or both breasts (bilateral), plastic surgeons at bodySCULPT will perform breast reduction surgery for men to address this aesthetic concern. At our practice in NYC, we use minimally invasive devices such as Smartlipo Triplex, BodyTite™ and VASERlipo to remove excess fat and contour the chest, and help patients achieve* a well-sculpted, manly appearance. Being Cynosure's exclusive Smartlipo training center in Manhattan, our plastic surgeons provide training for other physicians in using Smartlipo Triplex.
About the Procedure
Male breast enlargement is the condition when glandular tissue accumulates under the areola and sometimes even outside the areola. It can affect either one or both breasts and result in a dome-shaped chest. Male gynecomastia surgery provided at bodySCULPT involves improving the position and size of the areola by removing the excess fat and tissue and reducing the excess skin, thus helping you achieve a well-contoured, manly physique. With our minimally invasive techniques, you can have the procedure on a Saturday and get back to work on Monday.
We also use the VECTRA 3D imaging system to show patients a preview of their final appearance even before their gynecomastia surgery begins.
Before & After Photos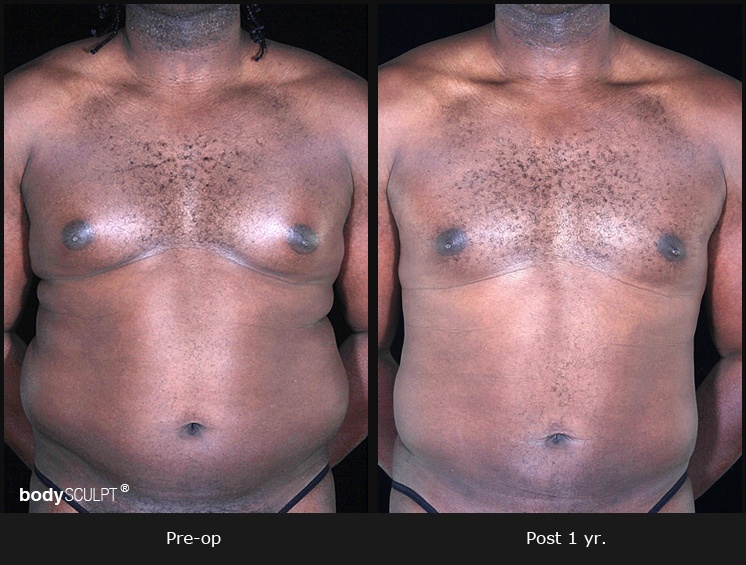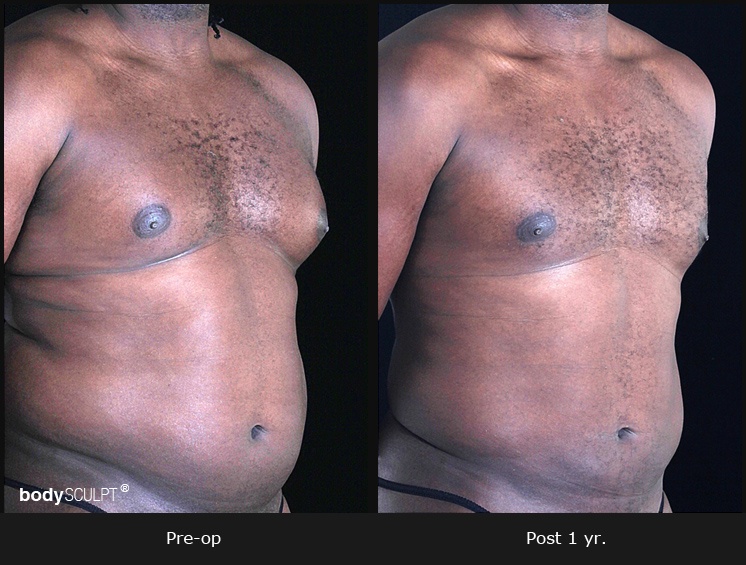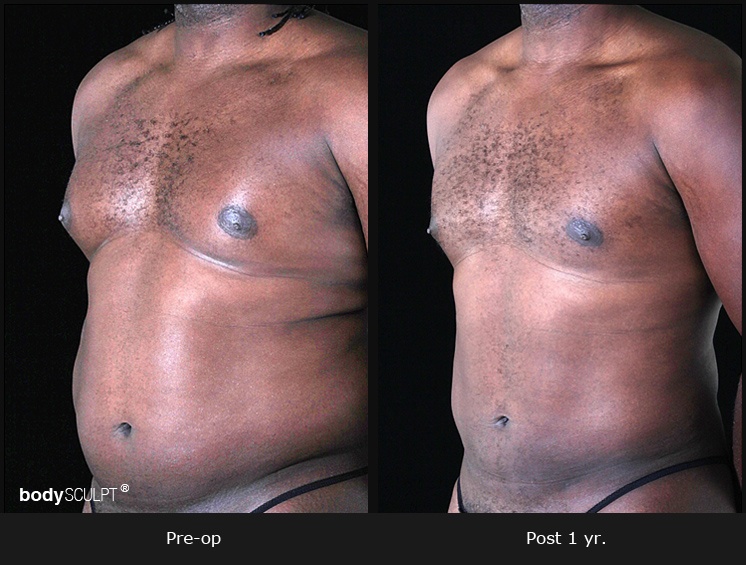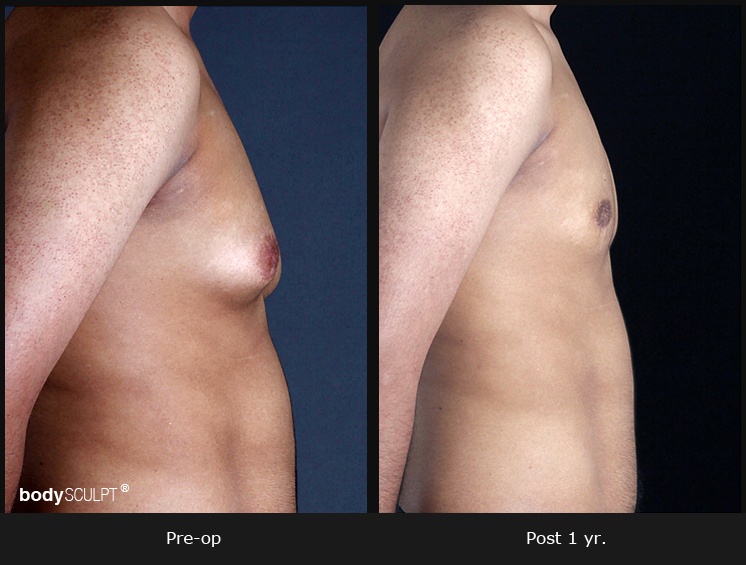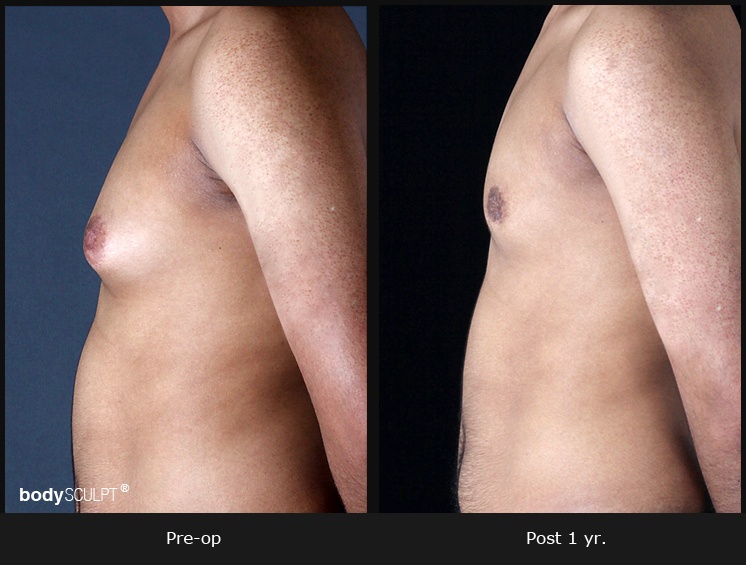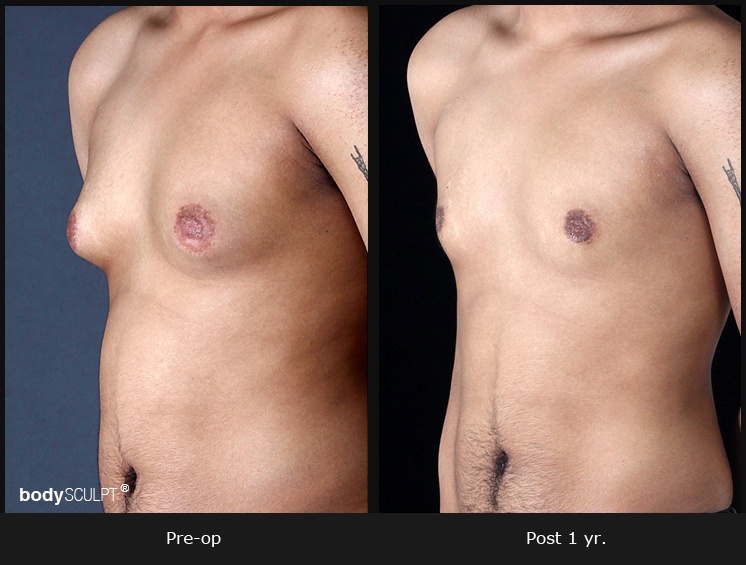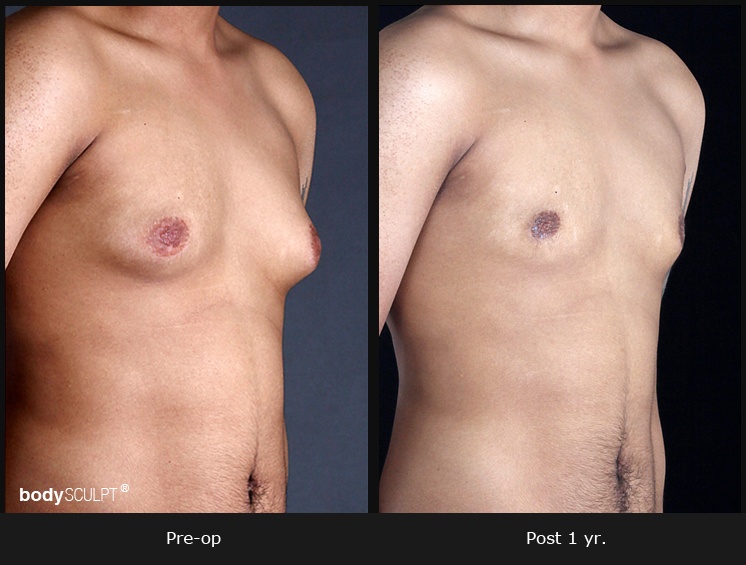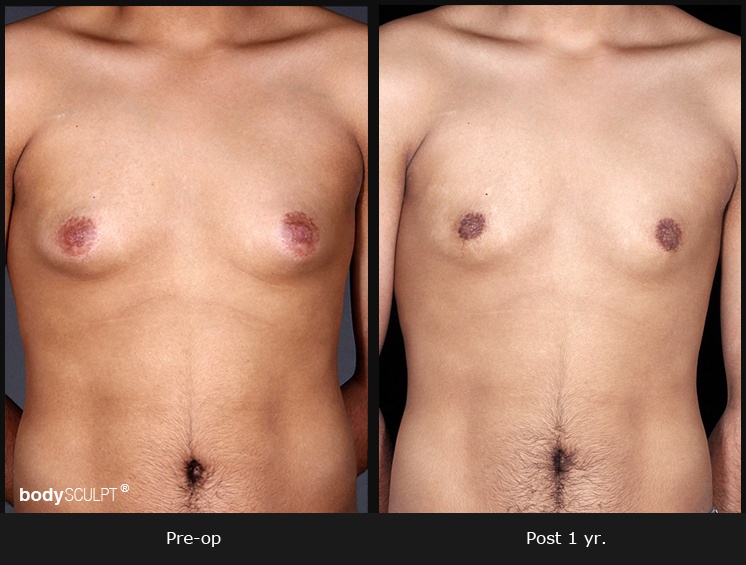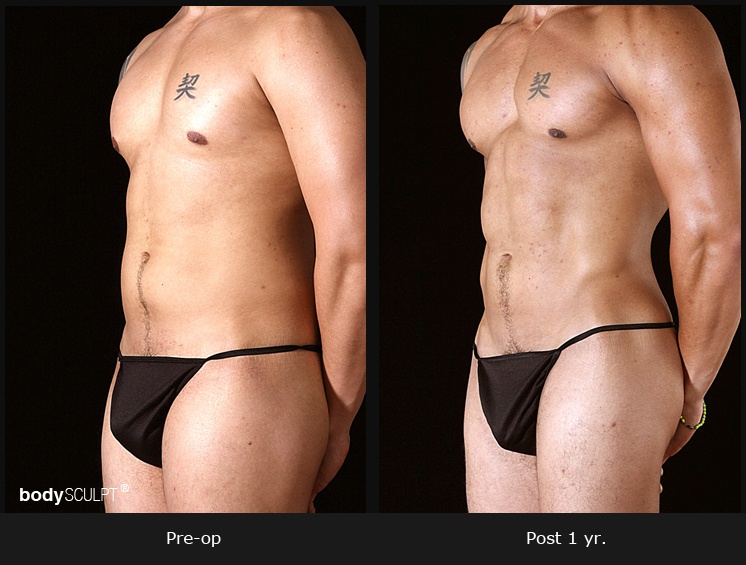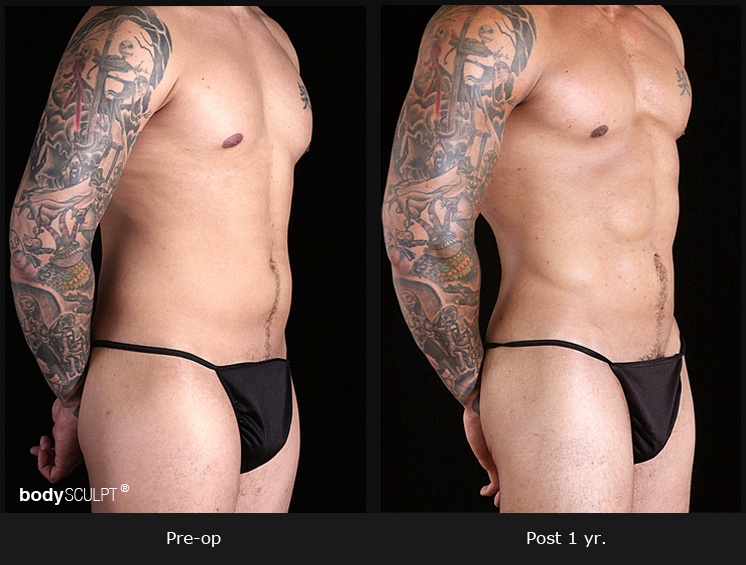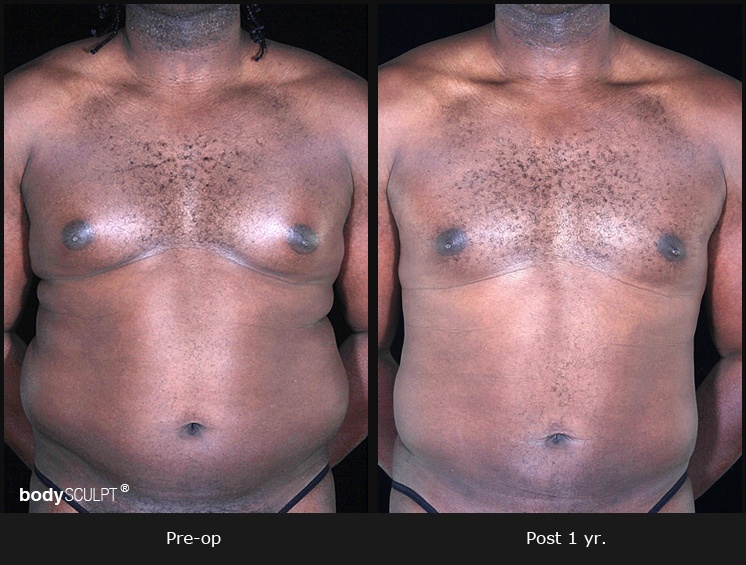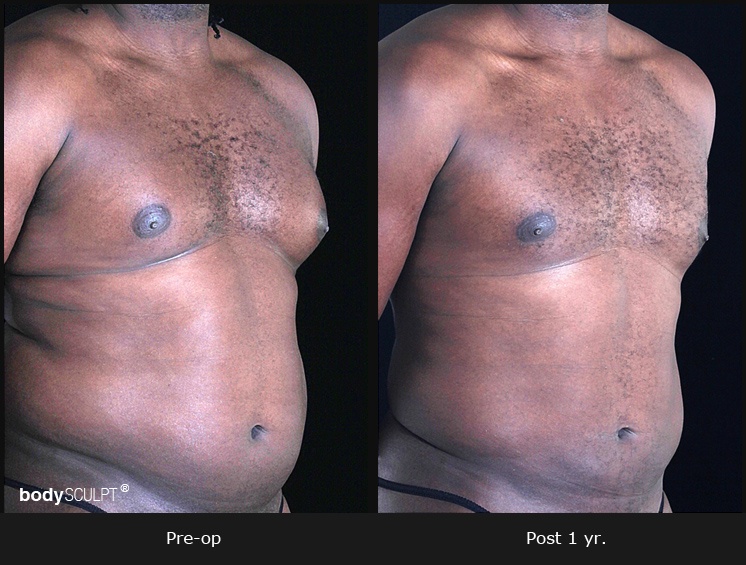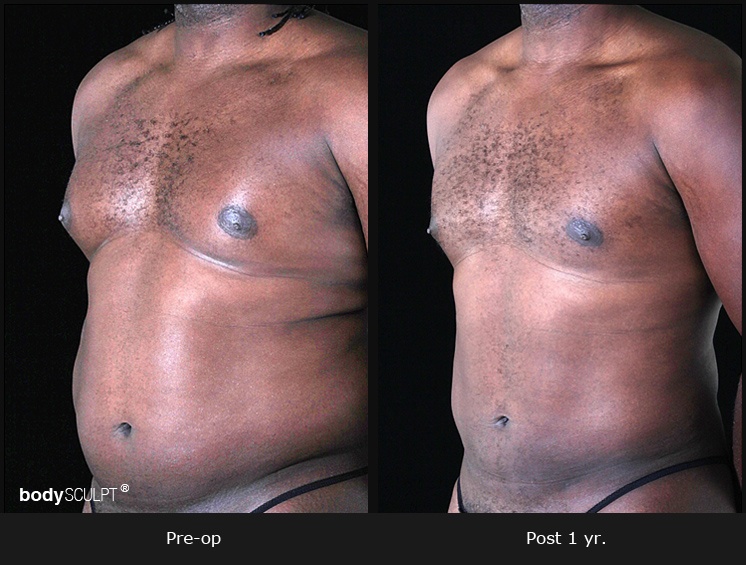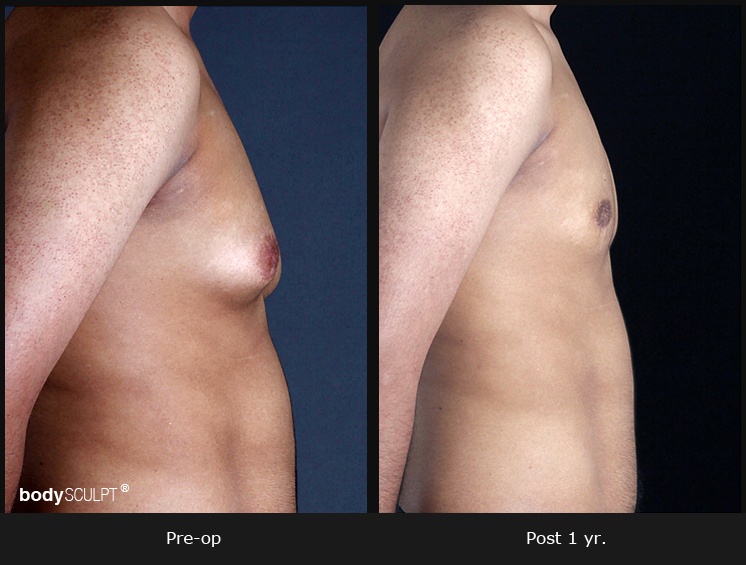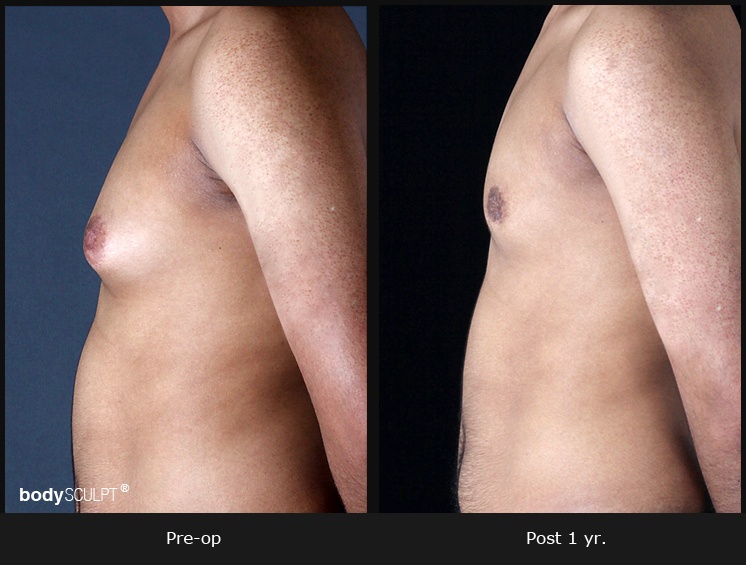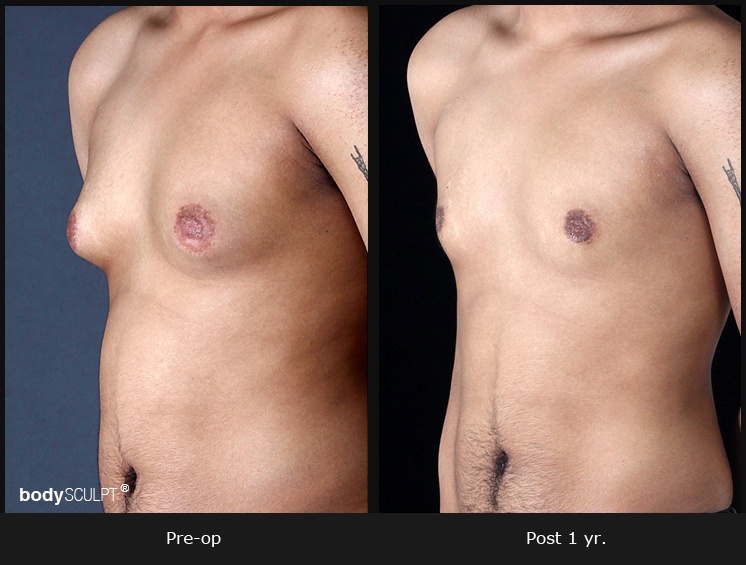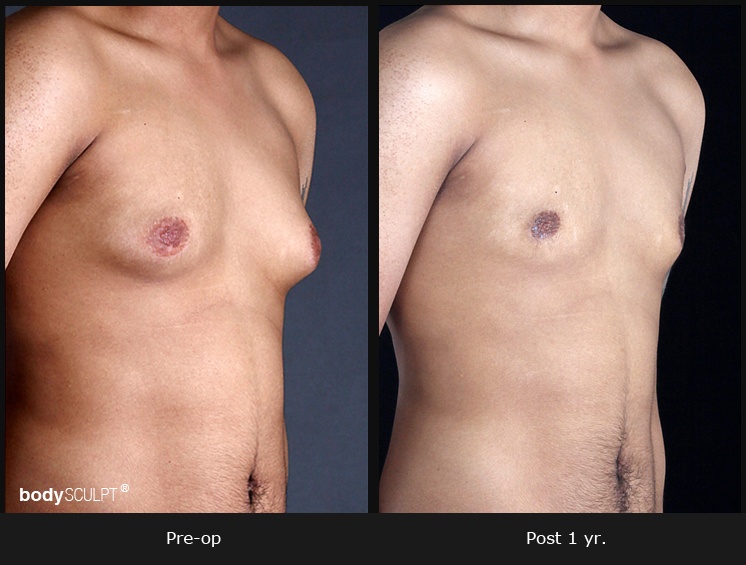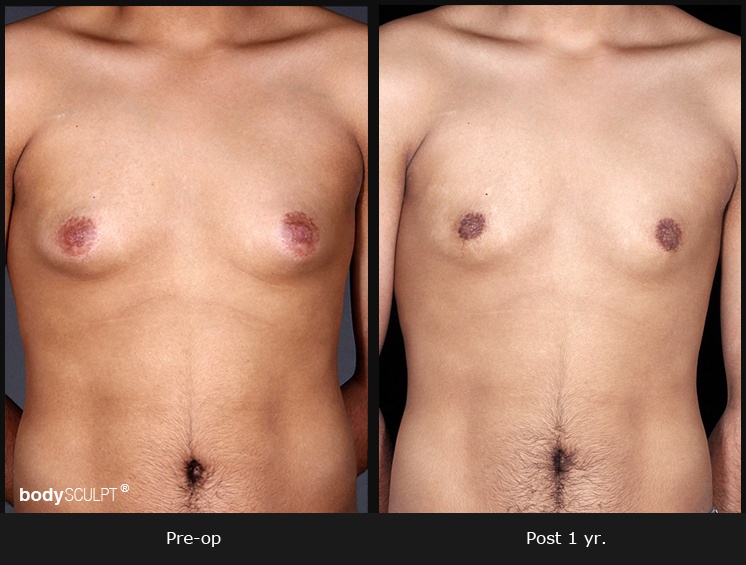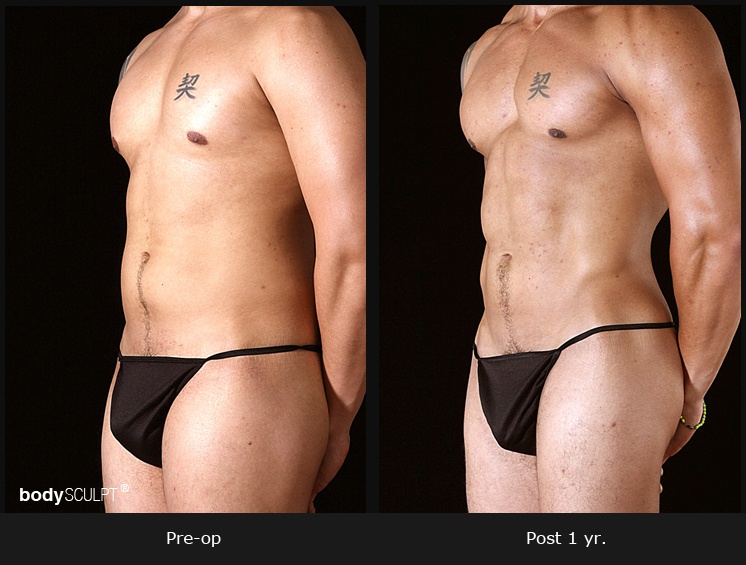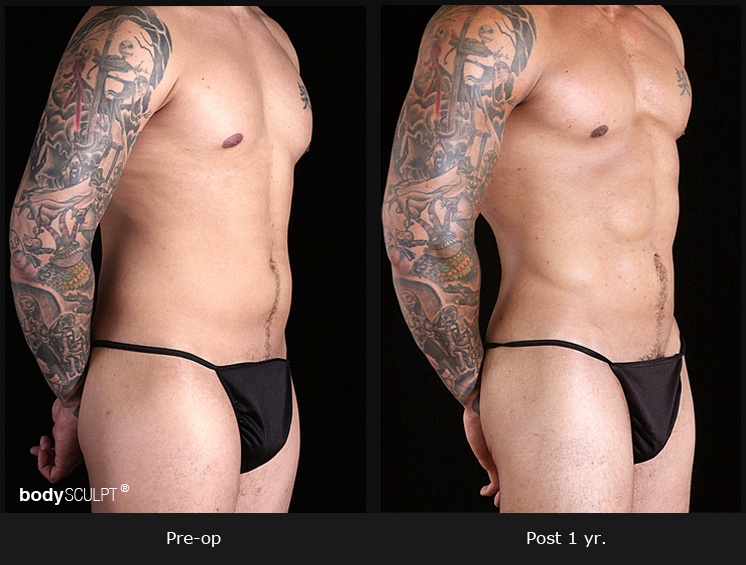 Advantages at a Glance
Minimally invasive procedure
Local anesthesia for better safety
Minimal surgical trauma and bruising
Less downtime, no overnight stay
Quick recovery
Dr. Theodorou & Team, "You have completely & totally changed my life & my self confidence. I'm eternally grateful to all of you for your expertise, kindness & endless support."
L.A
Our Plastic Surgeons
bodySCULPT®, a leading plastic surgery practice in Manhattan, New York City (NYC) is headed by trained and experienced plastic surgeons - Dr. Spero Theodorou and Dr. Christopher T Chia. As teaching faculty for the ASAPS (American Society of Aesthetic Plastic Surgery), our surgeons provide valuable guidance to other plastic surgeons.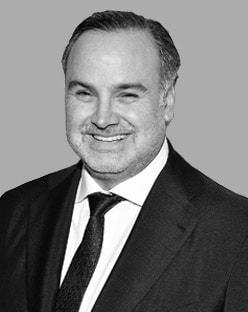 Dr. Spero Theodorou
Dr Spero Theodorou is an experienced and talented plastic surgeon based on the Upper East Side of Manhattan. He is the Surgical Director of bodySCULPT®, and is specialized in providing a full range of plastic surgery and cosmetic surgery procedures designed to enhance your looks. Dr. Theodorou is Section Editor for the Liposuction section in the prestigious Aesthetic Plastic Surgery Journal.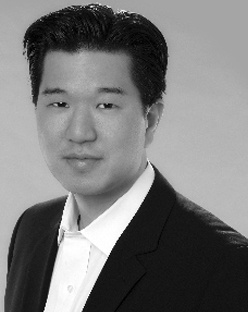 Dr. Christopher T Chia
Dr. Christopher T. Chia is a fellowship-trained aesthetic plastic surgeon in Manhattan, New York City, focusing mainly on breast and body procedures. Dr. Chia is certified by both the American Board of Plastic Surgery and the American Board of Surgery and is a member of the American Society of Plastic Surgeons and the Medical Society of the State of New York.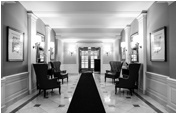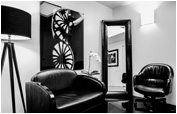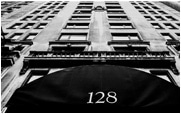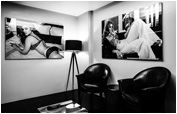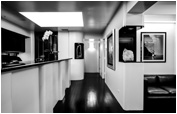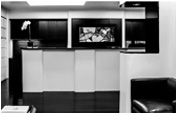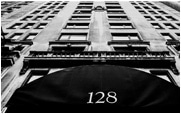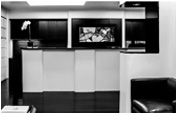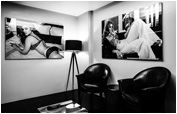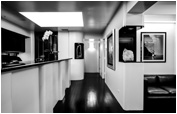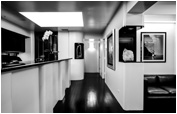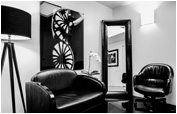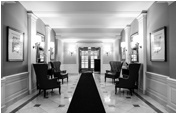 Schedule Your Consultation Now
To schedule your consultation, call 1-800-282-7285 or e-mail us at info@bodysculpt.com.