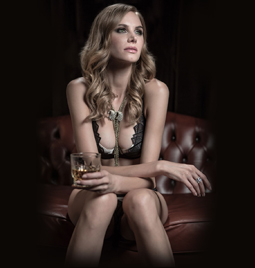 Most women love to stay young and presentable always, enjoying improved confidence and self esteem. Having children is indeed a blessing, which many women look forward to. However, pregnancy, childbirth and breast feeding can all take a toll on women's appearance and their youthful looks may give way to a more aged appearance. For those who are looking to restore their pre-pregnancy body, advanced treatments such as mommy makeover are available now at select plastic surgery facilities in the United States. This unique aesthetic procedure combines certain procedures to address the concerns of multiple body areas affected by pregnancy. A new report in medicalnewstoday says that more women are expressing interest in plastic surgery to restore a more youthful figure after having children.
This combination of postpartum body contouring procedures shapes up the abdomen, breasts, and other problem areas safely and effectively. This mainly involves tummy tuck, breast lift, breast enhancement and sometimes liposuction. Present era women are keen about nutrition and fitness, and wish to maintain a youthful figure. Leading surgeons believe that the growing interest for mommy makeovers reflect the rise in pregnancies at later ages and the trend of multiple births.
A firmer and flatter abdomen and more youthful-looking breasts are the primary goals of most women looking for a mommy makeover. These could be addressed with tummy tuck and breast enhancement procedures respectively. Surgeons observe that "The postpartum patient often uses her pre-pregnancy appearance as a barometer for her post-pregnancy goals."
In an analysis of 40 consecutive women undergoing tummy tuck, here are the findings of the researchers.
Half of the patients were between 35 and 44 years old
Those seeking the procedure between ages 35 and 54 had 50 percent more pregnancies than younger candidates
Additional procedures are also performed to fix issues in adjacent areas such as the pelvic area, back, hips, flanks, or legs. Skilled surgeons are aiming to complete the procedure in less than 4 hours to minimize any associated risks / complications. The women don't look for just results but an optimal outcome with minimal scarring. A good surgeon would carefully plan the treatment and utilize only safe and advanced techniques to meet their goals. Importantly, they evaluate the patient's psychological status before heading for the procedure, particularly during the emotionally vulnerable first postpartum year.
They say, "In the appropriate patient and context, multiple procedures can be safely and effectively combined to address the multiple regions affected by postpartum changes and thus deliver a synergistic improvement in postpartum body contour."
Another interesting thing is that an increased demand for body contouring by men in the same age group is also seen, motivated probably by the increase in "mommy makeovers." Men usually target the chest and abdomen area in the 'Daddy Do-Overs.'