Face Lift
The tell-tale signs of aging creep up slowly and are most obvious on the face. Folds and smile lines become more pronounced, the eyebrows droop and the jaw line begins to sag. The skin becomes thinner, suffers natural wear and tear and begins to droop. If you are worried about such signs of aging on your face, then a face lift could be the ideal solution. At bodySCULPT®, we offer advanced rhytidectomy procedures to counteract the effects of aging and provide you with a youthful appearance.
Whether you need a surgical mini, lower, mid facelift, or less invasive laser face lift, bodySCULPT® can provide individualized procedures to meet your requirements.
Facelift Surgery Using Advanced Minimally Invasive Techniques
In addition to conventional surgery, our surgeons perform face lift surgery using novel minimally invasive liposuction modalities which do not need large incisions. Our surgeons are experts in using the following modalities for facial rejuvenation:
BodyTite™ (radiofrequency assisted)
SmartLipo Triplex (laser assisted)
VASERlipo (ultrasound assisted)
Our facial liposuction procedure removes excess fat and tightens the skin, enhancing contour and profile.
Benefits of Facelift Surgery
By lifting the facial skin, tissues and muscles, the treatment leaves your skin looking firmer, tighter and fresher. It can
Eliminate excess fat and tightening skin
Reduce wrinkles and lines
Remove deep creases below the lower eyelids
Tighten the underlying muscles
Reduce saggy skin
Improve the overall appearance of the face and jaw area
Laser Lift for Complete Facial Rejuvenation
Our plastic surgeons also provide innovative one-time laser lift procedures using Cynosure's PrecisionTx. This remarkable technology combines the Nd:YAG, 1440nm wavelength with the side-firing SideLaze800™ laser fiber and ThermaGuide™ to provide the best possible results for facial enhancement with minimal downtime.
Benefit from Individualized Treatment
At your initial visit, our surgeon will examine your face so that a personalized treatment plan can be developed. Factors analyzed would include
Skin and facial bone structure
Skin elasticity
Texture and thickness of your skin
Severity of your wrinkles and folds
We use 3D imaging technology to enhance the consultation experience. With this platform, the surgeon will show you three-dimensional images of your face to examine possible outcomes and inform you about your options. This will help you decide on the best possible treatment approach.
EmbraceRF- A Breakthrough in Face and Neck Contouring
Our EmbraceRF treatment addresses the lower third of the face, specifically the neck and jowls. This breakthrough concept in facial contouring technology utilizes radiofrequency-assisted liposuction and combines two procedures: FaceTite and the FDA approved Morpheus8 a Subdermal Adipose Remodeling Device (SARD) from industry leader InMode.
Developed by bodySCULPT® plastic surgeon and InMode's Chief Medical Officer, Dr. Spero Theodorou, EmbraceRF can address skin laxity in those with or without underlying fat concerns, morphing aging facial features into a more youthful appearance. Unlike more extensive cosmetic surgery, which requires general anesthesia, this minimally-invasive treatment needs only local anesthesia.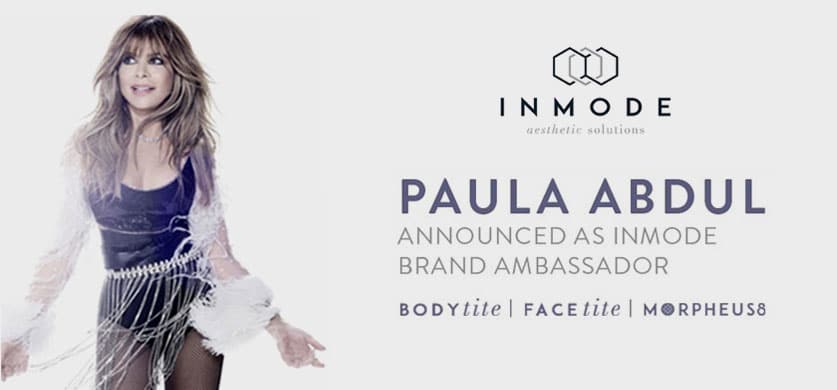 International pop icon Paula Abdul is InMode's brand ambassador for InMode. InMode's FaceTite and Morpheus8 technology worked well to reshape her arms, lower face, jaw line and neck, renewing her feelings of confidence and self-assurance.
Our surgeons and support staff are focused on patient comfort and safety, and will ensure dedicated care till complete recovery. If you are staying outside New York, you can opt to use our virtual consultation facility to learn more about the procedure before your office visit.
Contact Us
For more details about face lift surgery at our Manhattan, New York City (NYC) plastic surgery practice, please write to info@bodysculpt.com. To schedule an appointment, call 1-800-282-7285.