Facelift in NYC
Refresh your looks with a facelift in NYC!
It is natural for your face to lose some of its youthful fullness due to certain factors such as aging, genetics, natural degeneration of the skin, and sun exposure. A facelift surgery in Manhattan, NYC can address these cosmetic concerns effectively. At bodySCULPT®, we provide advanced facelift (rhytidectomy) procedures that restore youthful appeal and slows down the effects of aging.
To meet individual needs, bodySCULPT offers different techniques, from the traditional to noninvasive, to rejuvenate facial appearance. Whether you need a surgical procedure (mini facelift surgery, lower facelift surgery, or mid facelift surgery), a less invasive procedure or a non-surgical facelift, we can provide individualized treatment to meet your goals.
All procedures are performed by our skilled plastic surgeons, Dr. Spero Theodorou and Dr. Christopher Chia. They use the latest techniques to provide each patient with the finest results. Our plastic surgeons will determine the best facial rejuvenation method to help you achieve your unique goals.
Schedule a facelift consultation at bodySCULPT– call 1-800-282-7285 today!
FACELIFT SURGERY IN MANHATTAN, NYC – MINIMALLY-INVASIVE TECHNIQUES
By lifting the facial skin, tissues and muscles, facelift surgery in Manhattan, NYC leaves your skin looking firmer, tighter and fresher. The procedure
Redistributes facial fat and tightens skin
Reduces wrinkles and lines
Removes deep creases below the lower eyelids
Tightens the underlying muscles
Reduces saggy skin
Improves the overall appearance of the face, chin, jawline, and neck
In addition to conventional rhytidectomy, our surgeons perform full facelifts using novel minimally invasive liposuction modalities which do not need large incisions. Our surgeons are experts in using the following modalities for facial rejuvenation:
BodyTite™ (radiofrequency assisted)
Smartlipo Triplex (laser assisted)
VASERlipo (ultrasound assisted)
Our facial liposuction procedure removes unwanted fat and tightens the facial skin, enhancing contour and profile.
NON-SURGICAL FACE LIFT IN NYC
EVOKE – InMode's Evoke technology makes tightening and lifting the face and neck easier. EVOKE non-surgical treatment remodels and contours the following areas:
Face
Neck
Chin
Cheeks/ jowls
Its hands-free design and programmable technology make it an ideal treatment at times of social distancing. EVOKE requires only minimal patient-physician face-to-face contact during the procedure, making it easy to comply with COVID-19 related directives.
CUSTOMIZED FACELIFT IN NYC – SOLUTIONS FOR MEN AND WOMEN
Facial aging occurs due to changes in the skin, fat, and muscles caused by factors such as heredity, sun damage, smoking, and natural degeneration of the skin. Aging changes in the face include folds, wrinkles, smile lines, loss of muscle tone, sagging skin, and more. While the cheeks tend to lose volume, the lower half of the face can gain fat, leading to a double chin.
bodySCULPT® performs facelift in NYC for both men and women.
FACELIFT FOR MEN
The male face requires a procedure that will highlight the natural masculine features. Our rhytidectomy procedure can effectively improve face and neck contour by removing excess fat and facial skin. Our male facelift procedure redefines the jaw line and tightens loose skin, and results in a rejuvenated, energetic appearance.
FACELIFT FOR WOMEN
Our female facelift is designed to make women look more youthful, attractive and feminine. The procedure can restore a naturally vibrant appearance, taking years off the face. Patients can also choose to have a brow lift or eyelid rejuvenation procedure (blepharoplasty) along with their facelift.
During your consultation, our surgeon will discuss your goals and perform a detailed analysis of the following elements:
Skin and facial bone structure
Skin elasticity
Texture and thickness of your skin
Severity of your wrinkles and folds
Based on this analysis, our surgeon will develop a customized treatment plan to suit your needs.
We use 3D imaging technology to enhance the consultation experience. Using this platform, our surgeon will show you three-dimensional images of your face to examine possible outcomes and inform you about your options. This will help you decide on the best possible treatment approach.
EMBRACERF – SUPERIOR FACIAL REJUVENATION RESULTS WITHOUT SURGERY
EmbraceRF is a minimally-invasive radiofrequency assisted treatment targeting the lower face and neck. It is an ideal option for those who may not be a candidate – or are not yet ready – for a surgical facelift.
Developed by our plastic surgeon Dr. Theodorou, who is also InMode's Chief Medical Officer, this breakthrough facial contouring technology combines two powerful modalities from InMode: FaceTite and the FDA-approved Morpheus8, a Subdermal Adipose Remodeling Device (SARD). EmbraceRF can address skin laxity in those with or without underlying fat concerns, transforming aging facial features into a more youthful appearance. This minimally-invasive treatment needs only local anesthesia.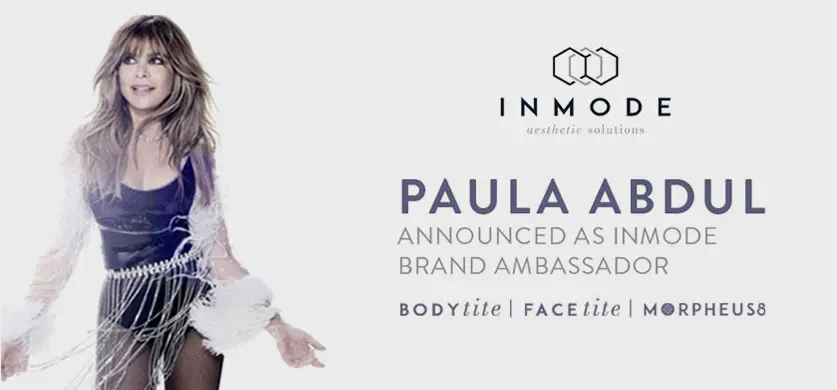 As InMode's brand ambassador, international pop icon Paula Abdul had a positive experience. She underwent treatment using InMode's BodyTite and FaceTite technology for her arms and lower face as an alternative to traditional cosmetic surgery. The treatment provided her with a sleeker, more youthful look and renewed her feelings of confidence and self-assurance.
LASER LIFT FOR COMPLETE FACIAL REJUVENATION
Our facelift surgeons also provide innovative one-time laser lift procedures using Cynosure's PrecisionTx. This remarkable technology combines the Nd:YAG, 1440nm wavelength with the side-firing SideLaze800™ laser fiber and ThermaGuide™ to provide the best possible results for facial enhancement with minimal downtime.
CONTACT US
Our surgeons and support staff are focused on patient comfort and safety, and will ensure dedicated care till complete recovery. If you are staying outside New York, you can opt to use our virtual consultation facility to learn more about the procedure before your office visit.
We take every precaution to ensure the wellbeing of our patients and staff. For more information about our facelift in NYC or to schedule an appointment with our NYC plastic surgeons, call 1-800-282-7285 or send an email to info@bodysculpt.com.