Frequently Asked Questions
How is bodySCULPT® different?
bodySCULPT® is the only plastic surgery group in NYC to focus exclusively on body contouring. Our name says it.
Our plastic surgeons are fully trained in all aspects of aesthetic plastic surgery. They focus on body contouring exclusively, and the more a surgeon does a particular procedure, the better he gets at it. This accounts for their expertise.
We have performed the highest number of Smartlipo treatments in the country.
Our surgeons authored the largest published series of Smartlipo procedures in the U.S.
Leaders in the field of body contouring, they are teaching faculty to ASAPS members. They are also section editors for the prestigious Aesthetic Plastic Surgery Journal.
Front-runners in the use of local anesthesia for aesthetic procedures, they authored the largest published series in the US for laser-assisted liposuction under local anesthesia.

body

SCULPT

® surgeons are specialized in diverse body contouring procedures ranging from liposuction to breast augmentation, face lift and neck liposuction. They use the most modern, advanced body contouring technology.
Our plastic surgeons are the first to perform the Brazilian Butt Lift (BBL) under local anesthesia. Also performed as a weekend procedure, BBL offers benefits such as safer procedure, less bruising, less pain, less downtime and no hospital stay. Get your body beach ready in two weeks.

body

SCULPT

® is the only BodyTite Center of Excellence in Manhattan, NYC
Our plastic surgeons are the inventors of the Scarless Arm Lift procedure (BodyTite on Arms)
They were selected by Thieme Publishing, Inc to write the first authoritative plastic surgery textbook on body contouring and technology. The title of the book they wrote is "Emerging Technologies in Face and Body Contouring."
bodySCULPT is one of the first plastic surgery centers in the U.S. to introduce InMode's state-of-the-art technologies – EVOKE and EVOLVE.
At bodySCULPT, you can expect the highest standards of surgical craftsmanship and patient care.
What technology works? What is best for me?
How is reconstructive plastic surgery different from aesthetic plastic surgery?
Which parts of the body can be treated?
How long does a plastic surgery procedure take?
Where will my surgery be performed?
What type of anesthesia will be administered for plastic surgery?
What is Smartlipo Triplex? Is it a safe procedure?
Who is a good candidate for Smartlipo treatment?
When can I expect results from the Smartlipo procedure?
What are EVOKE and EVOLVE?
What are the common procedures performed on the breasts?
What are the breast implant options available?
Can I have several cosmetic surgical procedures performed simultaneously?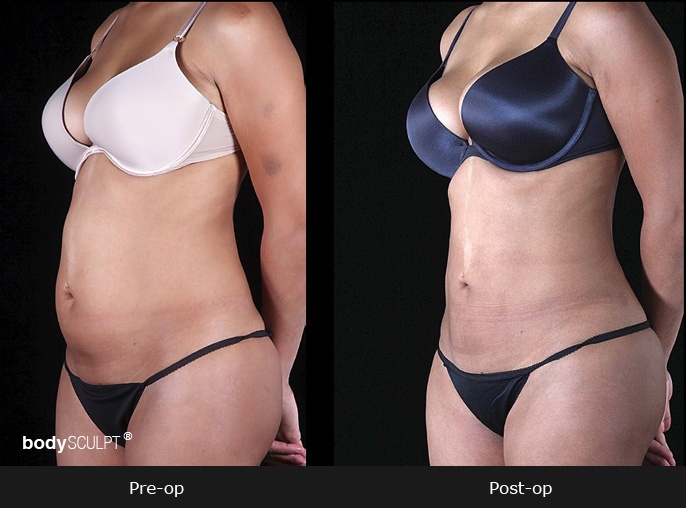 Before / After Photos
Check out these before and after photos of our NYC plastic surgery patients. See the amazing results our plastic surgeons have helped them achieve.
Photo Gallery