Facial Plastic Surgery
We bring out the best in you!
Based in Manhattan, NYC, bodySCULPT® offers a wide range facial plastic surgery procedures for men and women seeking to correct facial flaws and imperfections or reduce the effects of aging. Our AAAASF-accredited practice has a tradition of excellence in cosmetic surgery that is second to none.
Our plastic surgeons – Dr. Spero Theodorou and Dr. Christopher Chia are up to date with the latest advancements in facial plastic surgery. They use latest technologies and techniques to provide each patient with optimal results.
Reverse your facial signs of aging! Improve the shape and youthfulness of your face!
To benefit from our facial rejuvenation procedures, dial 1-800-282-7285!
Facial Plastic Surgery to Enhance Your Features
Whether you want to get a complete facial makeover or get treatment for specific parts of the face, we provide the solution with safe and effective facial plastic surgery procedures:
Blepharoplasty & Eyebrow Lift
Browlift Surgery
Cheek Augmentation
Chin Augmentation
Chin Implant Surgery
Chin Liposuction
EVOKE
EVOLVE
EmbraceRF
Eyelid Lift
Face Lift
FaceTite
Laser Blepharoplasty
Laser Lift
Lip Augmentation
Morpheus8
Neck Lift
Neck Liposuction
Nose Surgery
Otoplasty
Advanced Techniques in Facial Plastic Surgery
For facial liposuction procedure, our NYC plastic surgeons use superior technologies such as:
Laser Facelift – Get the Results You Want without Surgery
Our laser lift performed with Cynosure's PrecisionTx is a minimally invasive procedure that offers significant, visible results without the pain and recovery typical of a traditional surgical facelift. This laser technology provides superior results for
Lifting the neck and lower face
Tightening sagging skin and underlying muscle
Contouring and restoring youthful curves in the neck
Improving jaw line definition
We also offer non-surgical options for minimizing facial wrinkles, creases and fine lines using injectable fillers like Botox and Juvederm.
EmbraceRF – A Breakthrough Facial Rejuvenation Option
body
SCULPT
®
also offers EmbraceRF, a powerful radiofrequency assisted facial rejuvenation treatment. It combines two powerful technologies from InMode — FaceTite and the FDA approved Morpheus8, a Subdermal Adipose Remodeling Device (SARD). EmbraceRF was developed by our plastic surgeon Dr. Spero Theodorou along with Dr. Paolo Rovatti.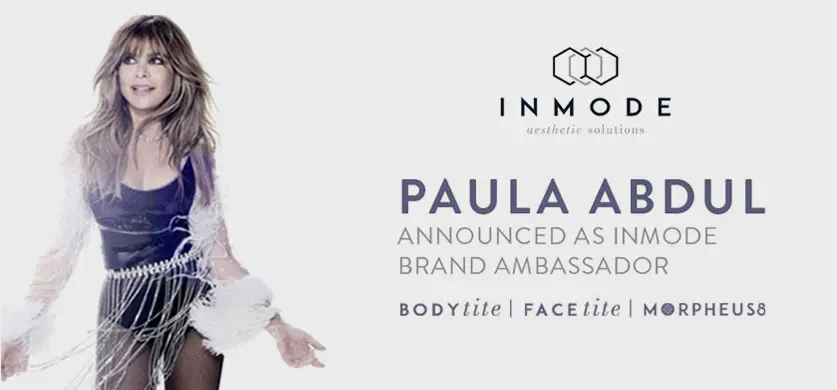 Pop icon Paula Abdul, who is InMode's brand ambassador experienced great results with InMode's BodyTite and FaceTite technology for her arms and lower face. Spero Theodorou MD, is also InMode's Chief Medical Officer, responsible for the development of all InMode procedures, clinical studies and training.
EVOKE and EVOLVE
At bodySCULPT, we offer InMode's EVOKE and EVOLVE – the first and only FDA-cleared, hands-free, non-surgical procedures. They involve no anesthesia, surgical scars or downtime.
EVOKE is all-in-one hands-free facial remodeling device that remodels facial tissue. This state-of-the-art thermal skin rejuvenating platform rejuvenates the face, neck, chin, cheeks and jowls.
EVOLVE is the ultimate in thermal body and skin contouring treatments. This all-in-one platform delivers multiple proprietary technologies on one system and provides a variety of aesthetic treatments tailored to each body type. It remodels larger body areas, and also improves the appearance of your skin.
Our surgeons can customize treatments to address your specific needs. With literally no downtime, they can be performed as lunch time procedures.
Why Choose bodySCULPT®
We work to fulfil your body contouring aspirations with an open and friendly approach. Each patient is assured of individualized care and attention till full recovery.
You can also enjoy –
Safe and effective procedures
Personalized solutions
Dedicated follow-up
3D imaging facility
Virtual consultation option
Schedule Your Consultation
To schedule your consultation for facial plastic surgery or for more details about our face lift surgery, call 1-800-282-7285 or send an email to info@bodysculpt.com.