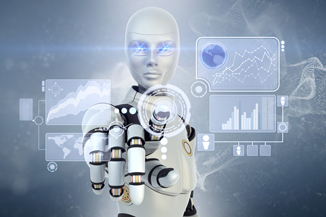 The involvement of Artificial Intelligence (AI) in the plastic surgery sector is transforming this medical specialty. While the field has yet to reach its full potential, researchers are exploring ways in which machine learning, a subset of AI, can dramatically improve medical care and patient outcomes. Machine learning could prove useful in aesthetic surgery too, with more innovations introduced in body contouring in NYC plastic surgery practices. The May issue of Plastic and Reconstructive Surgery, the medical journal of the American Society of Plastic Surgeons (ASPS), provides an overview of machine learning and a glimpse of how it could contribute to advances in plastic surgery.
Reputable plastic surgery practices utilize advanced technologies for body contouring procedures. Such practices use state-of-the-art 3D simulation technologies such as Axis Three and VECTRA 3D imaging systems for consultation. These advanced imaging systems enable patients to visualize their cosmetic surgery results for the face and body even before the surgery. It can also increase confidence in patients and help the surgeon develop a personalized surgical plan through a clear illustration of what is about to happen. Apart from it, what's now trending in this field is machine learning.
Machine learning can improve the quality of medical careand how it is provided. It involves a large amount of data, and surgeons believe that AI will strongly impact the progress and growth of reconstructive and plastic surgery. Some of the benefits of machine learning are:
Fast detection of problems
Deliver better diagnoses when a patient reports a problem
Predict what kinds of treatment will work, and how quickly
Monitor the progress of the treatment
This technology could also be used in cosmetic surgery, such as when predicting and stimulating impending outcomes of cosmetic facial surgery and reconstructive breast surgery. When AI is applied to aesthetic surgery of the face, it requires careful pre-operative planning and measurement of the patient's facial dimensions. AI can assist surgeons in planning aesthetic surgeries and in guiding patients' choice of procedure. Over time, it is expected that historical data that shows conditions and patterns will be available for analysis by machine learning to develop algorithms to improve the knowledge of the surgeon.
Researchers in aesthetic surgery recently created an automated classifier for facial beauty, which was trained using extracted facial features from 165 images of attractive female faces that human referees also graded independently. It was found that the automated classifier was just as good as humans at evaluating beauty.
A quantitative measurement of aesthetic improvements possible could help set patient expectations and even discourage patients from undergoing body contouring procedures if they feel it won't help them in attaining their goals.
In medical specialties with rich data such as plastic surgery, narrowly focused algorithms trained on images, videos, and patient histories are important new tools in the surgeon's hands, offering earlier detection, better diagnosis, and improved outcomes. Apart from aesthetic surgeries, AI can be successfully used in reconstructive procedures such ascraniofacial surgery, hand and peripheral nerve surgery, microsurgery and burn surgery. AI in burn surgery assesses the burn depths and predicts the possibilities of healing for the victims of burns.
If you are considering body sculpting in New York City, find a reliable AAAASF-accredited plastic surgery practice to have the procedure performed by skilled and experienced plastic surgeons. Such practices would have innovative 3D simulation technologies that help the plastic surgeon to create a customized treatment plan for the chosen cosmetic surgery. It is expected that in the next few years, AI would be strongly established in the beauty industry, even though it's now in the developmental stages.