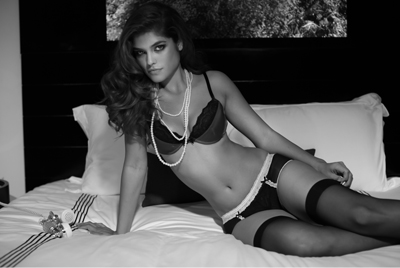 The American Society for Dermatologic Surgery (ASDS) conducted a survey to find out to what extent patients are satisfied with some common cosmetic skin treatments. The results were interesting and most of the consumers expressed high satisfaction for wrinkle-relaxing injections, soft-tissue fillers and body sculpting treatments.
It was the second annual ASDS Consumer Survey on Cosmetic Dermatologic Procedures and more than 8,300 people responded. Opinions on cosmetic treatments in general and ratings for 10 specific procedures were collected. Here are the interesting findings of the survey.
Wrinkle-relaxing injections, soft-tissue fillers and body sculpting treatments received satisfaction ratings of 90 percent or above for the second consecutive year.
Those individuals who were "extremely satisfied" with the treatments showed significant increase in all three categories.
Consumers were most satisfied with wrinkle-relaxing injections to soften facial lines and crow's feet.
Body sculpting procedures also received a high rating as regards consumer satisfaction.
The body contouring treatments opted for included tumescent liposuction performed under local anesthesia; cryolipolysis or fat-freezing treatment, laserlipolysis that safely and effectively removes localized, stubborn pockets of fat; and radiofrequency and ultrasound assisted non-invasive treatments. Another ASDS survey revealed that more patients are seeking body sculpting procedures. They noted a 16 percent increase from 2013 and a 53 percent rise since 2012.
Botox, Dysport and Xeomin were among the popular wrinkle relaxing treatments. Soft tissue fillers such as Juvederm that can effectively smooth wrinkles and folds and add facial volume were rated very high. These short procedures offer impressive outcome in minimal downtime when performed by the right physician.
The increased treatment effectiveness and safety might have resulted in improved satisfaction ratings. The reasons consumers underwent these cosmetic procedures were to look as young as they feel, to appear more attractive and to boost confidence. These were the reasons cited last year, as well.
Despite the treatment efficiency and the possibilities, undergoing any aesthetic procedure in a reliable plastic surgery practice under the guidance of a skilled and experienced surgeon does matter in experiencing optimal outcomes.