Many industries have changes and adapted to lockdown and social distancing requirements and plastic surgery is no exception. What procedures were considered trending a few months back are no longer relevant, and have been replaced by others. The COVID-19 pandemic has changed people's wants, habits, and goals as well as their perceptions towards beauty. The public health emergency has changed plastic surgery activity. The American Society of Plastic Surgeons (ASPS) conducted a member survey from telemedicine visits to understand what procedures were top of mind among patients. Here's what the study revealed: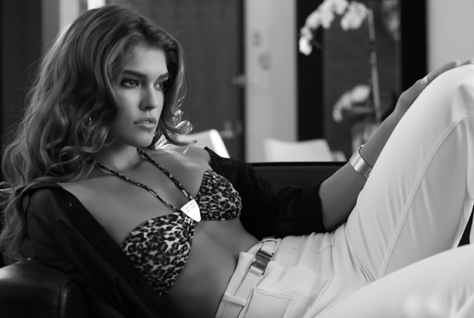 According to ASPS, the COVID-19 pandemic has changed how plastic surgeons care for their patients and how they operate their practices. The survey also helped identify whether the public's mindset on preferred treatments has changed or not. When the pandemic hit the nation, many non-essential areas such as plastic surgery and cosmetic dermatology was forced to shut down.
Even after reopening in May, most plastic surgeons stayed in touch with patients via telemedicine or virtual visits. On measuring the performance of telemedicine, the survey found that:
64% of respondents had seen an increase in their telemedicine consultations since before COVID-19 began.
68% of respondents started seeing patients virtually because of COVID-19.
The telemedicine consultations enabled plastic surgeon to understand patients' needs. From the responses of more than 350 member surgeons, ASPS prepared early predictions on top 2020 plastic surgery procedure trends from telemedicine visits during the pandemic. Injectables were found to be the most-asked for treatment, followed by invasive procedures. The top 5 trend predictions a re are listed below:
Botulinum Toxin Type A
Breast Augmentation
Soft Tissue Fillers
Liposuction
Abdominoplasty
The popularity of injectable treatments can be explained by the fact that they involve only limited downtime and cause hardly any pain, allowing patients to return to their routine activities in no time at all. Especially during this pandemic, when they are at home for longer periods, maintaining the results for injectables would also be easier to handle.
Along with injectables, the survey revealed that patients are still interested in pursuing major surgeries and that the general interest has not changed in the type of procedures and operations. Procedures such as breast augmentation in NYC, liposuction and abdominoplasty or tummy tuck are some of the most sought-after invasive treatments. Around 44% patients asked for breast augmentation, 30% for liposuction and 24% for tummy tuck.
Women's desire for improving breast volume and contour, and correcting asymmetry and other irregularities have contributed to making breast augmentation one of the most popular procedures for over a decade. According to 2020 ASPS annual procedural statistics, breast augmentation ranks first among the top 5 cosmetic surgical procedures, with a total of 299,715 breast augmentation procedures in 2019. Of the total breast augmentations performed in 2019, silicone implants were used in 85%, and saline implants in 15%.
Liposuction is another popular procedure. ASPS reported that a total of 265,209 procedures were performed in 2019, an increase of 3 percent from 2018.
Tummy tuck in NYC or abdominoplasty is another invasive procedure that continued to be in demand during the pandemic. The procedure removes excess fat and sagging skin in the abdominal area to provide toned and more youthful appearance. Abdominoplasty can be performed using FDA approved, minimally-invasive advanced liposuction devices such as BodyTite, Smartlipo Triplex and VASER lipo. These treatments provide all the benefits of a traditional abdominoplasty, but use local anesthesia, and come with less downtime, and short recovery. Plastic surgeons will recommend the most suitable technique and method based on patient preferences and goals.
A positive approach towards plastic surgery procedures during quarantine – even among those who are have not undergone a procedure before – suggest that there is a continued interest in plastic surgery procedures. This has encouraged a lot of plastic surgeons to reopen their practice and resume procedures safely by following all necessary guidelines.
ASPS President Lynn Jeffers, MD, MBA, FACS, said, "The early sign of patients' confidence in resuming procedures with our trusted members is a testament to why we do what we do." ASPS convened plastic surgeon working groups to issue guidance regarding COVID restrictions, elective surgery, and safe resumption of surgery.
If you are considering plastic surgery, schedule a virtual consultation in an AAAASF-accredited plastic surgery practice that has surgeons who are experts in the treatment. This will allow you to discuss your goals and get the right guidance on how to achieve them.