The number of men and women opting to have plastic surgery in NYC has increased steadily over the years. With innovative technologies and techniques, cosmetic procedures continue to become safer and more effective and reliable.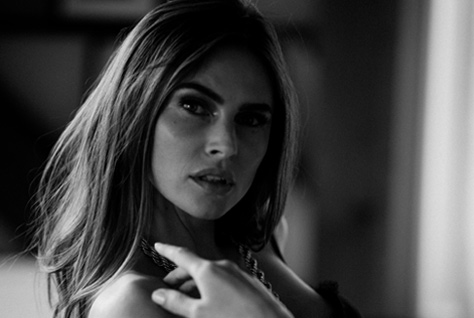 The American Society of Plastic Surgeons (ASPS) has released the results of their latest annual procedure survey along with national consumer research revealing trends during the COVID-19 era. Though ASPS witnessed an overall 15% decrease in total number of cosmetic procedures in 2020, the dip is largely on account of the closure of practices due to the pandemic. The organization's board-certified plastic surgeons reported that they stopped performing elective surgical procedures for an average of 8.1 weeks in 2020 due to the pandemic.
According to the latest ASPS report, the top 5 cosmetic surgical procedures in 2020 are:
Nose reshaping (352,555 procedures)
Eyelid surgery (352,112 procedures)
Facelift (234,374 procedures)
Liposuction (211,067 procedures)
Breast augmentation (193,073 procedures)
ASPS notes that three of the top 5 procedures focused on the face.
Nose reshaping ranked first with over 350,000 procedures. The treatment modifies the shape, size and position of the nose, recreates normal contours, and re-establishes nasal airflow.
Eyelid surgery or blepharoplasty bagged the second position with a total of 352,112 procedures. The procedure involves removing excess skin, muscle, and sometimes fat from the upper and lower eyelids to rejuvenate the eyes and to provide a more youthful looking facial appearance. Eyelid surgery resolves a number of concerns, such as puffiness or bags under eyes, sagging or loose skin that creates folds on the upper eyelid, excess skin and wrinkles on the lower eyelid, droopiness of lower eyelids and excess fatty deposits on the upper eyelid. New York City blepharoplasty is performed as a standalone procedure or in conjunction with face lift surgery.
Facelift surgery, also known as rhytidectomy stood third. This cosmetic surgical procedure addresses the visible signs of aging in the face and neck. Experienced NYC plastic surgeons perform facelifts using advanced techniques and can provide attractive, natural looking outcomes.
ASPS lists liposuction as the fourth most popular cosmetic surgical procedure in 2020. The procedure removes excess fat from various areas of the body that refuse to respond to even strenuous diet and exercise. Performed using minimally invasive and non-invasive modalities, liposuction provides men and women with a trimmer, well-defined attractive physique.
One of the top procedures for last few years, breast augmentation ranks fifth in 2020. Women consider breast augmentation for various reasons such as to restore breast volume and firmness lost due to weight loss, pregnancy, aging, or other reasons or to correct breast asymmetry. Hundreds of thousands of women opt to have this procedure every year as it boosts their confidence and body image, and comes with little adverse effects. Breast augmentation in NYC is performed using FDA-approved saline or silicone implants.
If you are considering plastic surgery in NYC, choose an AAAASF plastic surgery practice with surgeons who can provide safe and effective treatment. Reliable surgery practices adhere to all COVID-19 protocols and focus on the health and safety of patients, staff, and facility.