Many people who achieve their weight loss goals through diet and exercise or bariatric surgery find that they have a lot of loose skin left behind. Getting a body contouring procedure is an effective way to resolve this concern. In fact, plastic surgeons report that the rise in weight loss surgeries in recent years has increased the demand for body contouring in NYC.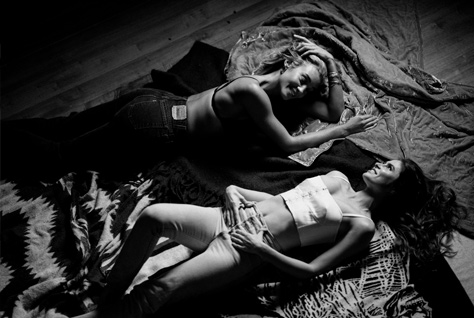 Some FAQ's are Answered Below
What is body contouring surgery?
Body contouring is a cosmetic surgical procedure that removes unwanted fat and tightens skin to provide you with a trimmer, attractive shape. NYC plastic surgeons offer a variety of body contouring procedures such as liposuction and tummy tuck surgery.
What is body contouring after weight loss surgery?
Bariatric surgery or weight loss surgery help you lose excess weight, but leaves behind loose, sagging skin. Body contouring is performed to removes the skin and tissues that do not contract to match your new body size.
How body contouring can help?
When people lose too much weight, their skin becomes saggy. These skin folds can cause discomfort and cause rash and infection, and also affect your overall appearance.  Body contouring surgery can address hygiene concerns, help you achieve a toned, better proportioned body, and enhance your confidence.
Body contouring is recommended for people who lost a notable amount of weight and that new weight has remained constant for a minimum of three months. Other conditions you need to meet:
Are healthy without medical conditions that impair healing or increase risk of surgery
Do not smoke
Have a positive outlook and realistic goals
Are committed to maintaining your weight with a healthy lifestyle with a proper diet and exercise
If you are planning to get pregnant in the near future, get body contouring surgery only after you are done with having children.
What are the various body contouring options?
There are various options targeting various areas of the body such as arm lift, breast lift, facelift, tummy tuck, thigh lift, buttock lift, and so on.
Will these procedures leave scars?
The extent of scarring will depend on the type of the procedure and the technology used to perform it. Risks of scarring are greater with body lifts than with liposuction. Plastic surgeons in NYC offer liposuction procedures using minimally-invasive techniques such as Smartlipo (laser), VASER (ultrasound), and BodyTite (radiofrequency). A skilled surgeon will also reduce the marks or scars by placing the incisions in a discreet location. Good aftercare is also important as wound healing issues can make scars worse.
How long will recovery take?
Recovery time is comparatively less for minimally-invasive procedures than for traditional surgery. You need to avoid strenuous physical activities for four to six weeks or till healing is complete. Following your surgeon's pre- and post-surgical instructions diligently is important for smooth recovery and optimal outcomes.
While weight loss can address overweight and obesity, improve your health, and change your life for the better, body contouring surgery removes excess skin and tissue, and reshapes your body. It's important that you consult a qualified and experienced plastic surgeon if you are considering body contouring surgery. There are excellent plastic surgeons in New York who can answer all your questions and provide you with the right guidance.