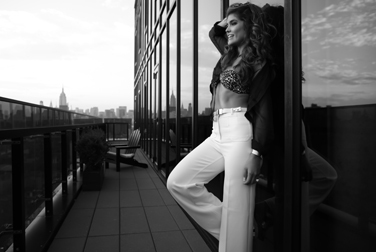 A growing number of men and women are opting to have body contouring in NYC to get rid of localized fat deposits that persist even after strenuous dieting and exercise. NYC surgeons use innovative minimally-invasive and noninvasive techniques to remove unwanted fat from various areas and reshape and sculpt the body. Popular treatments include liposuction, tummy tuck, breast augmentation and lift, abdominal etching and butt augmentation.
Recent market research reports say that the rise in aesthetic consciousness has created a favorable environment for the growth of body contouring devices market. A Coherent Market Insights report titled "Body Contouring Devices Market – Global Size, and Opportunity Analysis, 2017-2025" analyzes the development of body contouring market, with focus on the US market. According to the World Health Organization, over 1.9 billion adults were reported to be overweight in 2014, out of which 600 million were obese. This accounts for 13% of the total world population. The Centers for Diseases Control and Prevention (CDC) estimates that more than one-third (36.5%) of U.S. adults have obesity.
According to the Coherent Market Insights, victims of obesity and bariatric surgery patients are the high probable targets of the global body contouring devices market. Sagging skin is a major concern among people who have undergone weight loss or have had bariatric surgery. Body contouring helps to get rid of this excess skin as well as remaining fat and improves overall appearance.
The report identifies the factors driving the growth of the body contouring market as:
Increase in the rate of obesity at a global scale
Advancements in the field of aesthetics
Increasing awareness among people regarding fitness
Non-invasive devices and treatments
The study notes that high treatment costs of body contouring could dampen the growth of the market over forecast period 2017-2015. The reimbursement policies of body contouring procedures do not include the cost of aesthetic products that are used in the process which is another restraint for the global body contouring devices market.
Geographically, the body contouring devices market is segmented into North America, Europe, Asia Pacific, Latin America, Middle East, and Africa. North America is expected to dominate the market owing to people's increasing awareness about body aesthetics. The report identifies the leading players in operating global body contouring devices market are Cynosure, Meridian Co. Ltd., Syneron Medical Ltd., Lumenis, Alma Lasers, Ltd and Palomar Medical Technologies.