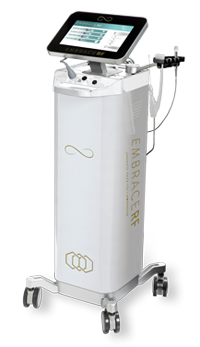 bodySCULPT® based in Manhattan, NYC, is introducing EmbraceRF, a breakthrough procedure in facial augmentation and rejuvenation of the neck. This innovative scarless facial contouring solution provides superior contouring of the face and neck using a combination of InMode's proprietary technologies: FaceTite and FDA approved Morpheus8. EmbraceRF is an exciting one-time procedure with minimal downtime and permanent results.
EmbraceRF combines FaceTite and Morpheus8 to provide the best outcomes for lower face contouring. FaceTite utilizes RFAL (Radio-Frequency Assisted Lipolysis) to provide superior internal and external liposuction and three-dimensional remodeling of the fibrous tissues. The  combination  of  fat  being  left  strategically  behind  to  contour  the  lower  face  and  neck  is  further  augmented  by  InMode's newly  cleared  FDA approved Subdermal  Adipose  Remodeling  Device  (SARD): Morpheus8.
The EmbraceRF technique was developed by Dr. Spero Theodorou of bodySCULPT and Dr. Paolo Rovatti with Inmode's, proprietary technology Morpheus8 and Facetite. Blending FaceTite and Morpheus8, EmbraceRF delivers radiofrequency (RF) energy to "mold" the fat of the face in strategic positions and address aging facial features and face laxity with natural looking results. This treatment improves the jaw line, rejuvenates the neck and tightens the skin in the neck and jowls, while retaining the fullness necessary to maintain a youthful appearance.
This groundbreaking treatment involves no incisions or scars and can be performed under local anesthesia. It provides results similar to facelift surgery with just a two-day or long-weekend downtime and involves no complicated recovery. Other treatment benefits include safe, gentle and effective fat removal and minimal bruising, swelling and pain.
bodySCULPT's plastic surgeons Dr. Spero Theodorou and Dr.Christopher Chia, are known for successfully performing advanced plastic surgery procedures with excellent aesthetic results. They have done extensive research on radiofrequency applications in plastic surgery and are the inventors of the Scarless Arm Lift procedure as well as the first to perform the Brazilian Butt Lift under local anesthesia.
View Dr. Chia performing the EmbraceRF live under local anesthesia.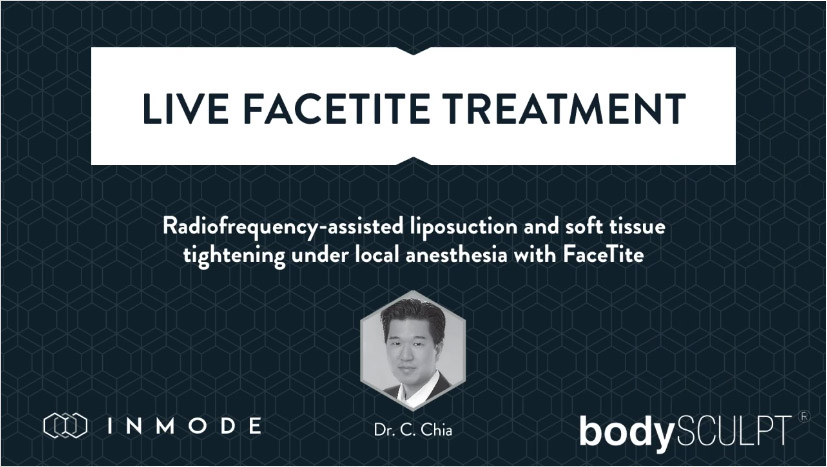 To learn more about EmbraceRF or schedule a consultation at bodySCULPT® in Manhattan, New York City, call1-800-282-7285 or send an email to info@bodysculpt.com.