bodySCULPT®, a leading plastic surgery practice based in Manhattan, NYC, has hit another milestone by receiving certification as an InMode Expert Center.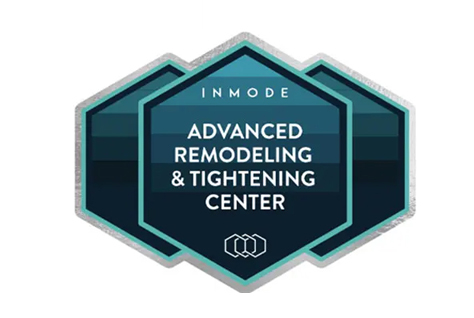 InMode, the leading global provider of innovative medical technologies that develops, manufactures, and markets devices harnessing novel radio-frequency ("RF") technology, has certified bodySCULPT as:
A body expert center
A facial expert center
A hands-free head-to-toe remodeling center

bodySCULPT is among the first practices in Manhattan, New York City to provide treatments using the latest in radiofrequency technology to reduce fat and tighten skin using the following modalities:
EVOKE: InMode's EVOKE treatment in NYC is the first and only FDA-cleared, all-in-one hands-free, non-invasive facial remodeling device that remodels facial tissue and delivers the ultimate in thermal facial procedures. The treatment rejuvenates face, neck, chin, cheeks and jowls with no anesthesia, surgical scars or downtime.
EVOLVE: InMode EVOLVE treatment in NYC is another unique hands-free platform that remodels larger body areas, and at the same time, improves the appearance of your skin without surgical intervention or downtime. The procedure remodels the skin (skin tightening), treats adipose tissue (fat cells) and tones the muscles (improve muscle tone). This all-in-one platform supports three technologies: TITE, TRIM, and TONE. With EVOLVE, you can achieve a slimmer, youthful appearance – with literally no downtime.
BodyTite: BodyTite is an ideal body contouring procedure that provides superior internal and external lipolysis. Patients looking for exceptional contouring and fat coagulation without the excision, scars or downtime can consider this treatment.
FaceTite: This is a minimally-invasive contouring solution for the face and small areas of the body. It helps patients to achieve results similar to a facelift without excisional surgery.
AccuTite: InMode's AccuTite is the smallest minimally-invasive contraction device designed for facial and body contouring. It delivers precision heating and fat reduction, allowing the cosmetic surgeon to deliver consistent, impressive results.
EmbraceRF: EmbraceRF enables subdermal adipose remodeling of the face by combining two powerful technologies – FaceTite and the FDA-approved Morpheus8, a Subdermal Adipose Remodeling Device (SARD). It is an ideal option to address signs of facial aging, with or without underlying fat concerns.
Morpheus8: This subdermal adipose remodeling device (SARD) fractionally remodels and contours the face and body. It provides extremely uniform effects, with hardly any damage to the dermis.
Other innovative InMode technologies available at bodySCULPT® include Fractora, Lumecca, Diolaze, Triton, BodyFX, and Optimas.
bodySCULPT® plastic surgeons Dr Spero Theodorou and Dr Christopher T. Chia have extensive training and experience in utilizing these InMode's technologies. They carefully evaluate each patient's concerns to recommend the best option. Along with the center's support staff, they are focused on ensuring that patients have a pleasant and rewarding experience at this practice.