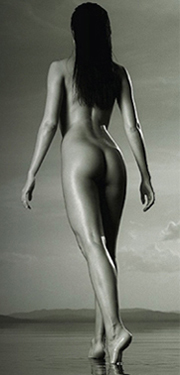 Women looking to avoid implant related complications when shaping up the derriere can benefit from advanced Brazilian Butt Lift NYC that uses the candidate's own excess fat from other areas for the procedure. This cosmetic procedure that is performed under local anesthesia gives all the comforts of a minimally invasive solution and offers an attractive posterior with a natural look and feel. Whether you want to shape up the buttocks after pregnancy or weight loss, correct proportional imbalances, augment a flat derriere or simply improve the contour of the buttocks, this advanced buttock augmentation surgery can be the right choice.
Not all individuals are the right candidates for the procedure. You should have extra fat to spare from other areas of the body and be healthy with no serious medical conditions. Most importantly, you must maintain realistic expectations. Brazilian Butt Lift under Local Anesthesia (BBLULA) offers a number of advantages such as minimal chances of infection, safe and speedy recovery, and most importantly contouring of the donor site. At established practices offering Brazilian butt augmentation, FDA-approved techniques such as Smartlipo Triplex, VASERLipo and BodyTite are used to extract fat. The procedure using VASERLipo is widely accepted as the technique maintains the viability of the fat for the procedure. This technology breaks up fat selectively, while preserving other structures such as blood vessels, nerves and connective tissue.
Brazilian Butt Lift NYC is a simple procedure that involves harvesting fat carefully from areas with surplus fat; purifying and processing it and later transferring it to the buttocks to improve the contour after numbing the area using local anesthesia. At established plastic surgery practices, skilled plastic surgeons with excellent experience perform this minimally invasive cosmetic procedure. Only the right surgeon knows the right equation of adding and removing fat for attractive results. The plastic surgeon may perform liposuction of the waist and surrounding areas to frame the buttocks better.
A fair amount of fat in the order of some hundred CCs or even more per buttock may be needed. According to experts, all injected fat cells may not survive and experienced surgeons have the practice of slightly 'over filling' the fat by a certain percentage to compensate for the loss. Even when small enhancements need only local anesthesia, larger areas and more volume of fat transfer needs general anesthesia and may be done in stages.
Make sure to choose the right Brazilian Butt Lift surgeon who can offer you safe and personalized solutions.
For a clear understanding about the Brazilian Butt Lift procedure, listen to this podcast by Dr Chia, a board certified plastic surgeon at bodySCULPT in Manhattan, NYC.