The image of the ideal body has received considerable attention from the press over the last few years, with an increasing number of men and women including celebrities vouching for various aesthetic procedures. Brazilian butt augmentation is much sought after as it can provide prominent, perky, youthful-looking buttocks and a more sensuous body profile. At bodySCULPT in Manhattan, NYC, plastic surgeons offer this remarkable procedure to address major aesthetic concerns such as flat buttocks and sagging buttocks. Adding volume to a flat derriere and enhancing its contour, shaping up after pregnancy or weight loss, correcting proportional imbalances – all this can be achieved with this unique butt lift procedure.
Brazilian butt lift is becoming very trendy among celebrities who wish to achieve a more attractive figure with rounder, fuller buttocks. Recent news says that reality star Golnesa "GG" Gharachedaghi has undergone the butt lift procedure to achieve an impressively enhanced derriere. The fat from this reality star's stomach was transferred to her rear to boost its size. The procedure reportedly took 3 inches off her waistline, helping her achieve remarkable body contouring results.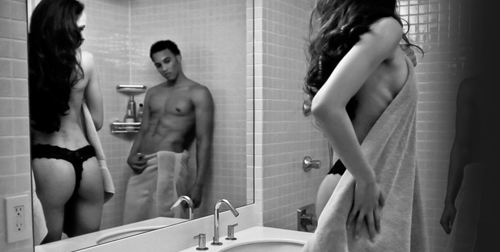 Controversies are still on regarding whether Kim Kardashian underwent a butt lift. However, her attractive posterior might have contributed a lot to the present butt lift trend. The American Society for Aesthetic Plastic Surgery has presently named the future Mrs. Kanye West as one of the causes behind a dramatic 58 percent jump in the popularity of buttocks augmentation. The report also added that this procedure experienced the largest percentage rise considering any other cosmetic surgery option during the period. Experts have even rated it the hottest trend in fat transfer. The procedure involves removing fat from the abdomen or waist and then transplanting it into the butt. The stomach becomes flatter, the waist smaller and the butt achieves a more attractive shape. Needle, scalpel and stitches do not figure in this innovative procedure.
The popular online community RealSelf which aids users in deciding their optimal cosmetic surgical procedure also reported in favor of the trend. According to them, Brazilian butt lift is one of the top searched procedures, which has the most number of conversions. They also noted that candidates have a very specific look in mind and idolize Kim Kardashian and Nicki Minaj.
The wide acceptance of this fat transfer method is mainly because it is safe and with good success rates. This is because there are no implant related complications and minimal chance for the body to reject its own tissues.
A well-contoured and striking posterior is surely an asset for a woman. It enhances her feminine appearance and boosts her self confidence. Women can also comfortably and confidently wear their favorite outfits, especially beachwear.