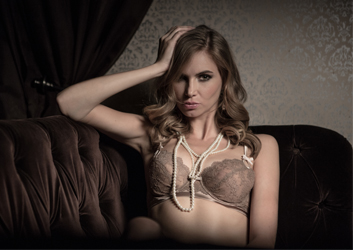 Breast augmentation and breast lift surgery are both popular cosmetic procedures among women in New York City, but they are meant to address different aesthetic needs. Most women are confused as to which is the right option for them. To achieve optimal outcomes, your plastic surgeon may even recommend a combination of the two procedures. Knowing the difference between these treatments and the results they are meant to achieve will help you understand which procedure is right for you.
Breast augmentation involves inserting implants in the breasts to increase cup size and improve shape. Established NYC surgical practices offer a wide variety of implant options such as saline, silicone gel, gummy bear and IDEAL implants. The procedure enhances a small bust line, restores the shape of breasts that have lost volume and firmness due to excessive weight loss, pregnancy, aging, breastfeeding, and other factors. It can also correct asymmetry or differences of form, position or volume.
Breast lift surgery addresses drooping and saggy breasts and mainly involves repositioning of the nipple for a more natural look. The treatment reshapes and tightens the breast tissue, reduces stretched, large areole, and makes wide breasts narrower or slightly smaller. A successful procedure would result in more youthful, perkier and firmer breasts. Skilled plastic surgeons use techniques that ensure minimal scars.
So while breast augmentation is the right option to increase volume but it may not be appropriate to address excessive sagging. A lift provides a more youthful breast profile and can resolve droopiness due to aging or childbirth.
Some women may want to only increase breast size, but if there is a lot of skin laxity in the breasts, inserting implants alone would not provide attractive results. In such cases, the plastic surgeon may recommend augmentation along with a breast lift. The key to making the right decision is to consult an experienced NYC plastic surgeon experienced in cosmetic breast surgery.