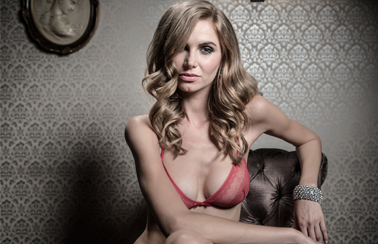 Many women who are concerned about the appearance of their breasts opt to have cosmetic surgery to enhance volume, correct asymmetry, and reshape the breasts and make them firmer and rounder. Breast augmentation in Manhattan is performed by surgeons who are experts in cosmetic and reconstructive breast surgery. According to the American Society of Plastic Surgeons (ASPS), breast augmentation retained its position as the top cosmetic surgical procedure in 2017 and up to 300,378 procedures were performed that year. However, while its popularity continues to increase, women considering breast augmentation need to make sure that they know everything about it in order to make an informed decision.
The Procedure: Breast augmentation in New York City is performed using FDA-approved implants. Today, there are tailor-made options for individual patients as opposed to a one-size-fits-all implant. There are many types of breast implants such as saline, silicone, gummy bear, IDEAL and composite breast augmentation, allowing women to choose the option that will work best to meet their aesthetic goals. Breast enhancement is also performed to reconstruct the breast following mastectomy.
The Consultation: For optimal results, it's crucial to choose a well-qualified and experienced plastic surgeon with extensive experience in performing breast implant surgery. The surgeon should be well-trained in the most current aesthetic techniques. There are different methods involved and only a breast augmentation specialist can achieve consistently good results for patients. Schedule a consultation and discuss your aesthetic goals and options with your surgeon, including implant type, positioning, and incision location.
Candidature: Not all women can undergo this procedure. Typically, to be an ideal candidate you should be in good health and desire an increase in breast size. Your surgeon will discuss you medical history, aesthetic desires, and many other considerations to determine your candidature for the treatment. If you have a health problem that might make it unsafe for you to undergo the procedure, the surgeon will advise against it. In this case, your surgeon will explain that the risks outweigh the benefits of surgery. If you are cleared for the procedure, the next decision would be about implant size and shape.
The Decision: In leading NYC plastic surgery practices, patients can choose from saline, silicone, gummy bear and IDEAL implants. When choosing implant size, remember that what worked for your friend may not work for you. Your surgeon would obtain information on your overall build, chest circumference, shoulder width, height, weight, and current breast size as well to decide what type of implant suits you.
Reliable surgeons help patients visualize their breast augmentation results using advanced imaging technologies, such as Axis Three, Vectra 3D and Oculus Rift 3 dimensional imaging glasses. Knowing what you will look like after the procedure before it is performed helps the candidate to take an informed decision on what type of implant they had to choose.
Also, plastic surgeons use different types of incisions and techniques to place implants. Considering various factors such as body type, quality and amount of natural breast tissue, breast implant type, size, and placement, and whether you need a breast lift, personal preference for scar location and your expectations, the plastic surgeon will decide on the right incision option for you. Usually, breast implants are inserted behind the breast tissue or under the chest muscle through an incision in the armpit, at the edge of the areola or under the breast. The best placement will depend on the implant type and the amount of natural breast tissue present.
Scarring after a breast augmentation is generally mild, although it will remain visible, so discuss with your surgeon about the scars you should expect. A good plastic surgeon can minimize the appearance of scars that may result from the procedure and provide guidance on how to reduce scarring.
The Preparation: Even though the procedure is performed using minimally invasive techniques, like most surgical procedure, you will be asked to prepare for the procedure. During this time you would be asked to

Quit smoking at least six weeks before surgery to better promote healing.
Avoid taking aspirin and certain anti-inflammatory drugs as that can increase bleeding, in advance of your procedure.
Irrespective of the type of surgery to be performed, hydration is very important before and after procedure for safe recovery.
As the breast augmentation is performed on an outpatient basis, you should arrange for someone to drive you home after procedure and to stay with you at least the first night following surgery.

Benefits: For many women, breast augmentation boosts self-confidence and overall quality of life. A study by surgeons in Italy found that breast implants improved posture. Women have cosmetic surgery to look their best and strive to maintain a healthy lifestyle to do so. Having breast augmentation supports these goals by making women feel good about themselves. It improves their physical appearance, which leads them to project a more confident appearance.
Risks and complications: You should discuss the risks and complications associated with breast augmentation with your surgeon. What's important is how the surgeon will handle those risks. Possible risks include anesthesia risks, bleeding, infection, and scarring. These risks can be reduced by selecting a surgeon with extensive expertise in performing breast implant surgery. Capsular contracture (a condition where hard and painful scar tissue forms around the breast implant) is a frequent post-op complication. You can ask your surgeon how he/she deals with these issue.
Recovery and Downtime: You will be given specific postoperative instructions and a follow-up appointment by your plastic surgeon. Most women return to work and light activity within one week after this procedure. There's no such thing called expiration date for an implant, but if a saline implant breaks, then breast size would decrease and women may opt to restore that volume for aesthetic reasons. Further, breast implants require only little maintenance, but you may be asked to take an MRI scan every few years just to ensure the implant is right in position. The FDA recommends medical imaging to verify the implant's integrity beginning at three years and every two years after that.
In Manhattan, breast augmentation is available in AAAASF accredited plastic surgery practices. Choose an established practice with surgeons who are experts in performing breast implant surgery. Make sure you communicate with your surgeon about all your concerns during the consultation.