As a result of the importance given to physical appearance, the demand for cosmetic surgery and aesthetic implants is increasing rapidly. Breast augmentation (also referred to as breast enlargement and mammaplasty) is a procedure that is witnessing a huge increase in popularity across the world. Breast augmentation in NYC and in other parts of the world is performed using top quality implants. This surgical procedure improves the size and shaped of the breasts. Per the International Society of Aesthetic Plastic Surgery, the number of breast augmentation procedures in the world increased by 6.1% during 2017-2018.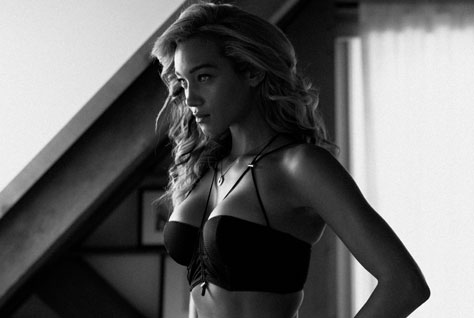 A recent Fortune Business Insights report notes that the breast implants market was valued at USD 2.76 billion in 2019 and is expected to reach USD 3.05 billion by 2027. The report is titled "Breast Implants Market Size, Share & COVID-19 Impact Analysis, By Product (Breast Implants and Tissue Expanders), By Material (Silicone and Saline), By Procedure (Breast Augmentation and Breast Reconstruction) By End User (Hospitals and Specialty Clinics), and Regional Forecast, 2020-2027". The report notes that breast implants market will grow at a CAGR of 7.2% during the forecast period.
Rated the most popular cosmetic surgical procedure by the American Society of Plastic Surgeons (ASPS), breast augmentation is a life-changing cosmetic surgery procedure that helps women to fix breast abnormalities, restore their breast volume and shape, and feel more confident about their appearance. Performed using FDA approved breast implants, breast augmentation in New York City is an ideal option for women who want to:
Attain fuller breasts
Correct breasts that differ in size and shape
Restore breast volume and firmness lost due to excessive weight loss, pregnancy, aging, or other reasons.
Women can choose from various types of breast implants such as saline, silicone, gummy bear, and IDEAL. These implants come in different sizes and shapes such as tear-drop, or round and with textured and smooth surfaces to fit any woman's breasts and body type. Besides aesthetic purpose, Breast implant surgery can be done for reconstructive purposes too, that is, for restoring the breast volume post-weight reduction or pregnancy, and after a mastectomy.
The factors driving the global breast implants market are identified as:
High emphasis on physical appearance
Favourable health reimbursement for patients undergoing breast reconstruction
Launch of new products and technological advancements to provide visualization experience
Rapid adoption of minimally-invasive breast augmentation procedures
Growing trend of medical tourism
According to the report, the expansion of the breast implant market is mainly due to the increased emphasis on physical appearance. In this era of social media and "selfie-generation" women want to look desirable and opt for breast enhancement to achieve an attractive physique. Moreover, the breast implants market is poised to surge owing to the favorable health reimbursement for patients undergoing breast reconstruction post-mastectomy. Similarly, technological advancements such as advancements in gummy bear breast implants and emergence of a minimally-invasive under-the-muscle breast enlargement- are also likely to fuel demand for breast implants.
The rising popularity of gummy bear breast implants is expected to be a critical trend as this option offers a more natural and attractive appearance. Gummy bear implants are highly cohesive silicone gel implants, made of high-strength silicone gel. These form-stable implants maintain their shape even when cut in half and are less likely to wrinkle, fold, or ripple.
Furthermore, the emergence of under-the-muscle breast enlargement – a minimally-invasive procedure – has also fuelled the market. This procedure is now becoming popular among the women rather than the conventional breast augmentation procedure.
However, COVID-19 has brought the world to a standstill and its impact was also witnessed in the medical device sector. Though some medical device sector witnessed ups, the demand curve for devices such as implants, injectable, stents, equipments and others is going downwards. The factors that contribute this scenario are:
Disruptions in the supply chain
Postponement or cancellation of elective surgeries
The Fortune Business Insights Report segments the breast implants market by product, material, procedure, end user and region:
By Product: On the basis of the product segment, the market includes two types:

Breast Implants: In 2019, the breast implant segment is accounted for the maximum portion of the global breast implant market share. Factors that drive the breast implant market are:

Increase in the number of breast augmentation surgeries.
Launch of products with improved shelf-life.
Availability of implants in various size and shapes (as well as customizable sizes)

Tissue expanders

By Material:
By Procedure:

Breast augmentation
Breast reconstruction

By End User: The end-user segment includes:

Hospitals
Specialty Clinics

By Geography: On the basis of geography, the breast implants market is grouped as follows:

North America (U. S. & Canada)
Europe (Germany, France, U.K., Italy, Spain, Scandinavia and Rest of Europe)
Asia Pacific (Japan, China, India, Australia, South East Asia and Rest of Asia Pacific)
Latin America (Brazil, Mexico, and Rest of Latin America)
Middle East & Africa (South Africa, GCC, and Rest of Middle East & Africa)
North America is expected to dominate the breast implants market through the forecast period. According to the report, this market was valued at USD 1.09 billion in 2019 and is likely to remain dominant due to the presence of several leading players in the region. Other regions are also anticipated to mark substantial growth during the forecast timeline.