Celebrity selfies on Instagram have put the spotlight on voluptuous and curvier derrieres, with the result that many women yearn for a curvy backside. There are two options available for butt enhancement: exercises that target the glutes or the Brazilian lift in NYC(also called BBL). However, though fitness programs that target the butt promise to yield a dramatic transformation, many women find that they don't deliver the results they hoped for. BBL Surgery in NYC helps women achieve their butt enhancement goals effectively and safely using their own fat. Let's see why this cosmetic surgical procedure woks better than squats.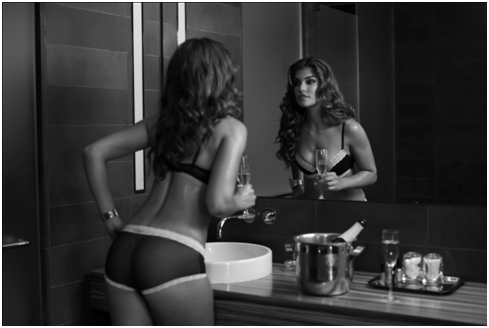 Many women find that, no matter how hard they work out, squats don't provide the desired results. The reason is that it's not actually possible to selectively train one body part, says physical therapist Grayson Wickham (www.health.com). According to Wickham, rather than the glutes, squats are more effective to work the quads, hamstrings, core, hip flexors, and back. Further, women need to do many exercises to work the three main muscle groups that squats target – the gluteus maximus, the gluteus medius, and the gluteus minimus. And squats cannot provide that sensuous, curvy butt that women seek.
BBL surgery in New York City, on the other hand, is a minimally invasive procedure that helps women achieve their buttock contouring goals with little downtime. It is also considered a better alternative than implants as it uses the patient's own fat to add volume to the buttocks. BBL can address buttocks that are flat, small, asymmetrical, or saggy. No amount of rigorous exercise can provide results similar to as BBL. Further, the procedure provides dual benefits: in addition to enhancing the buttocks, it improves the contour of the sites from where fat is extracted, such as the flanks, abdomen, thighs and waist.
Today, this fat transfer buttock augmentation procedure is performed under local anesthesia. Brazilian butt lift under local anesthesia (BBLULA) is a safer alternative to the traditional technique that uses general anesthesia. BBLULA is a relatively short procedure that allows patients to remain awake throughout the procedure, heal faster, and get back quickly to their normal routine.
A healthy lifestyle and proper weight management are essential to maintain your BBL results. Doing butt workouts after the procedure six to eight weeks after the procedure will strengthen the guteal muscles and increase your metabolic rate. However, any kind of exercise should be resumed only after a discussion with your surgeon.
When performed by a skilled plastic surgeon at an AAAASF-accredited plastic surgery practice, Brazilian butt augmentation in New York can be a rewarding experience and result in a curvy backside, sensual body profile and a youthful lifted look.