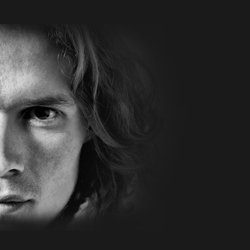 Facelift NYC was one of the top cosmetic surgical procedures performed in 2016, with eyelid surgery or blepharoplasty also being among the commonly performed procedures. According to the American Society of Plastic Surgeons (ASPS), eyelid surgery occupies the top fourth position because 209,000 procedures were performed in 2016. The treatment improves the signs of aging around the eyes and helps you achieve a balanced and aesthetically pleasing facial appearance. The Aesthetic Channel recently highlighted a clinical study in JAMA Facial Plastic Surgery that discusses the use of blunt-needle anesthetic injection to reduce postoperative bruising, hematoma and pain when performing NYC Blepharoplasty.
The signs of aging first appear in the eye area and affects the overall appearance of the face. Droopy eyes negatively impact yours looks and in some cases, the bags under the eyes or wrinkled folds of skin on the upper eyelids can also obstruct your vision. Blepharoplasty helps to repair droopy eyelids and may involve removing excess skin, muscle and fat. The study is about the new technique of anesthetic injection used in this procedure. The use of simple, yet objective, technique of using blunt-needle anesthetic injection for reducing postoperative bruising, hematoma and pain when performing upper blepharoplasty has been validated in this study.
Typically,a sharp needle is used to administer local anesthesia, which lacks the benefits of a blunt needle. The study was done in an academic medical setting where 44 patients underwent bilateral upper blepharoplasty. Patients were randomized to receive local anesthesia injections (lidocaine, 2%; 27-gauge needle) with a blunt needle in one eyelid and a sharp needle in the other eyelid.
To assess pain in both eyelids, a visual analog scale was used and it was clear that blunt needle has improved safety compared to a sharp needle. Complications resulting from hematoma and interventional pain procedures were less while using these blunt needles; that is, bruise/hematoma occurred at the sharp-needle injection site in 25% of patients versus 0 patients at the blunt-needle site.
The study concludes that for a more accurate surgical procedure and faster recovery, a blunt needle may be a preferable choice as it results in fewer complications and provides more accurate and refined work, with faster patient recovery.
This procedure is not just undergone by women but men too, as it offers both cosmetic and functional benefits. Surgeons performed over 28,000 procedures on men in 2016 where the surgery's primary benefits are the removal of bags from under the eyes and fewer fine lines, which in turn, helps people look younger. At the same time, it can lift drooping eyelids that interfere with vision.
Find an AAAASF-accredited plastic surgery practice that can offer you the service of an experienced and skilled cosmetic surgeon in New York City who can perform blepharoplasty in the safest and most effective way. A well-trained surgeon will first conduct a detailed evaluation to identify the conditions that need to be addressed. These may include low brow position, drooping brows, excessive eyelid skin, muscle, and fat, upper eyelid droop, and lower eyelid retraction and slackness. Based on the relationship of these conditions to each other as well as to the other structures of the face, they would recommend the most appropriate surgical procedure that suits you.