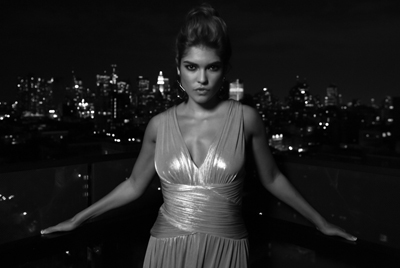 Body contouring in NYC involves a variety of procedures to reshape and improve a person's appearance. More and more men and women are taking advantage of the advancements in technology to achieve the transformation they always dreamt about. Now a vast majority of prospective patients look online to find a plastic surgeon. However, a new study cautions people from choosing a surgeon based on impressive before and after photos on Instagram. Conducted by the American Society for Aesthetic Plastic Surgery (ASAPS), the study found that very few people posting surgery ads and using plastic surgery-related hashtags on Instagram are, in fact, well-qualified reputable cosmetic-surgery providers.
According to the Fox News report on the study's findings, those who market plastic surgery on Instagram could be a hair stylist, a barber or an emergency room (ER) physician offering cosmetic surgery on the side. The study points out that "more than four of five top Instagram posts with plastic surgery-related hashtags come from providers who aren't eligible for membership".
The researchers investigated Instagram posts because it is a uniquely visual social media channel, and plastic surgery is a uniquely visual medical specialty. They reviewed more than 1.7 million Instagram posts and collected the nine most popular posts for each procedure hashtags (that included #plasticsurgery, #facelift, #cosmeticsurgery, #breastlift, #boobjob, #rhinoplasty, #brazilianbuttlift, #tummytuck and #liposuction), and checked the source for each post. Procedures such as Brazilian butt lift NYC, tummy tuck and liposuction are so popular that people keep searching for that procedure on this platform. The researchers found that two-thirds of the top posts promoted the person's cosmetic surgery practice, as opposed to educating the public about plastic surgery. According to the study, only 17.8% of the posts came from board-certified plastic surgeons.
The researchers found that about 26 percent of top Instagram plastic surgery related posts are from physicians in other specialties, such as gynecologists, dermatologists, general surgeons, family doctors, ear-nose-throat doctors, including one from an ER doctor. The report noted that these providers market themselves as cosmetic surgeons, even though they are not specially trained in plastic surgery. This is very dangerous for the patient, notes one of the researchers.
The dangers of having cosmetic surgery performed by an unqualified person are not limited to a bad tummy tuck or ugly scars, and there have been many instances of botched up procedures that proved fatal.
People should educate themselves about patient safety and learn how to smart choices not only about their surgeon but also the facilities where the procedure will be performed. Hospitals have very stringent credentialing standards. ASAPS president Dr. Clyde Ishii recommends that before undergoing a procedure, patients need to ask their provider if he or she is credentialed to perform that procedure in a hospital. Patients should also ensure that the professional is qualified and experienced. Browsing through before-and-after photos is a great way to understand the kinds of improvements that surgical and minimally-invasive procedures can bring about.
Many people view cosmetic surgery as non-serious and harmless. Dr Ishii says that consumers have to understand that cosmetic surgery is real surgery, with real complications. So before undergoing a procedure, make sure that you choose a plastic surgeon who is well trained and experienced in that procedure.
A report published last year came out strongly against plastic surgeons who post unprofessional videos and images with entertainment, rather than education, in mind. Reliable plastic surgeons will adhere to the principles of medical ethics while using social media and prioritize decisions that will not harm patients.
If you are considering body contouring in NYC, do your research well. There many safe ways to find a surgeon. If you do use Instagram filters, make sure that the surgeon you choose is qualified to perform your procedure. Choosing an AAAASF-accredited practice is important as this would ensure adherence to strict national standards for equipment, operating room safety, personnel and surgeon credentials.