If you are looking for a minimally invasive skin rejuvenation treatment, Morpheus8 in NYC is an ideal option. InMode's Morpheus8 is an advanced procedure that can resolve concerns such as wrinkles, sagging skin and stubborn body fat without surgery. This standalone platform delivers Full Body Fractional Remodeling using radiofrequency energy to stimulate collagen production and tighten and smooth wrinkles on the face and body. RealSelf's 2021 Aesthetic Trend Report ranked Morpheus8 second in the list of the top 5 trending cosmetic procedures. But can Morpheus8 can provide lasting results?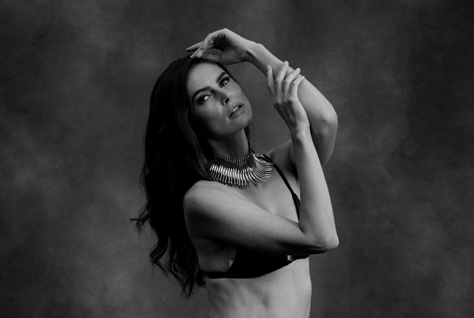 Morpheus8 provides superior skin tightening and fat removal results that could be previously achieved only with cosmetic surgery. Radiofrequency energy reaches the sub-dermal layers, stimulates collagen production, improves the skin's elasticity and provides a smoother, youthful-looking appearance.
Morpheus8 can provide long lasting results. But to achieve this, you need a proper treatment plan. As Morpheus8 enables subdermal adipose tissue remodeling, the results are long-lasting. However, aging is a continuous and natural process and as a result, periodic retreatments would be needed to maintain your good results. Morpheus8 candidates need an annual follow-up session to maintain "ramped-up" collagen production. Most patients see better results with a series of treatments done over several weeks. For results to last, it is also important to maintain a healthy lifestyle and a good skincare regime, along with maintenance treatments.
Generally, the results of Morpheus8 – skin tightening, softening of lines, and improvement in acne scarring – can be seen with one to three treatments and these results would continue to improve up to a year. Full results usually become visible in about three months after the final session, as the new collagen takes time to develop. Though Morpheus 8 will not stop the natural ageing process, it can help the skin maintain a healthy and youthful appearance, appropriate to your age.
MORPHEUS8 is the first and only FDA cleared device designed for subdermal adipose tissue remodeling and is ideal for all skin tones. This minimally invasive subdermal adipose remodeling device (SARD) delivers full body fractional remodeling by penetrating subdermal tissue up to 8mm, and effectively tightens the skin and improves its elasticity by encouraging collagen production. It improves a wide range of concerns:
Fine lines and wrinkles
Lax skin
Uneven skin texture
Hyperpigmentation
Acne scarring
Stretch marks
Stubborn fat pockets
Though Morpheus8 is most popular for the face, jawline, and neck, it can be used anywhere on the body, including the abdomen or buttocks. The procedure comes with many benefits such as short treatment time, no downtime, quick results and long-lasting outcomes. Some bleeding, scabbing, swelling, or redness can be expected and these minor side effects subside within a few days.
If you are considering Morpheus8 in NYC, find an AAAASF-accredited plastic surgery practice with plastic surgeons who are experts in the procedure. A reliable plastic surgeon will evaluate your concerns, determine your candidature for the procedure, and provide customized treatment. An expert will also explain what kind of results you can expect and how they may alter as the years go on.
A single Morpheus8 treatment will achieve noticeable results. However, you may benefit the most from a series of treatments performed over several weeks. We conduct a thorough consultation and assessment of our clients' skin to estimate how many treatments they may need to achieve their desired outcome.