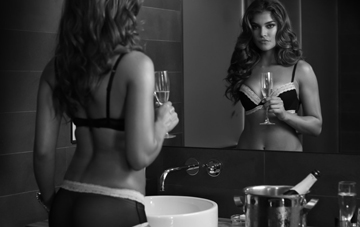 The demand for body contouring in NYC is growing by the day, with more and more men and women flocking to NYC surgical practices to achieve their dream physique. Advanced body contouring surgery involves excision with liposuction which is minimally invasive surgery for safe removal of unwanted fat between the skin and muscular fascia. Recent reports indicate that the global liposuction surgery devices market is expected to see rapid growth. According to medGadget, the market is expected to grow at a CAGR of 11% and reach a value of USD 12,852 million by the end of 2021. The report says that the key factor driving this growth is the rising incidence of obesity.
According to World Health Organization, more than 1.9 billion people were overweight in 2016, out of which, 650 million were obese. Besides obesity, competition is driving technological innovation and this is also increasing the demand for liposuction devices. The other key factors driving the growth of this market include
Increasing aesthetic consciousness
Rising disposable income
Technological advancement and reduction in costs
The increasing prevalence of chronic diseases such as diabetes, cardiac arrest and other diseases is also expected to increase demand for liposuction surgery over the forecast period.
Overall, the liposuction surgery devices market report is segmented by product type, technology, end user and region. On the basis of technology, the liposuction market is segmented to ultrasound-assisted liposuction, twin cannula-assisted liposuction, laser-assisted liposuction, power-assisted liposuction, suction-assisted liposuction, tumescent liposuction, RF-assisted liposuction, water-assisted liposuction, and aspirator devices.
Among these segments, laser-assisted liposuction is expected to rank the highest in the market during the forecast period due to its unique benefits. Laser-assisted liposuction is a minimally invasive procedure performed under local anesthesia, making it a favored option over traditional liposuction.
In 2016, North America dominated in the overall market of liposuction surgery devices and is expected to continue its dominance over the forecast period. The report notes that increased awareness about liposuction and high numbers of obese people are among the key factors fueling the growth of the liposuction surgery device market.
The report identifies the key players in the global liposuction surgery device market as Cynosure Inc., Solta Medical Inc., DEKA Laser Technologies, Syneron Medical, Allegran, Inc., Invasix Ltd, Alma Lasers, Erchonia Corporation, Genesis Biosystems and Valeant Pharmaceuticals International, Inc.
Leading NYC plastic surgery practices offer laser liposuction using the latest minimally-invasive and non-invasive technologies. Liposuction in New York City comes with benefits such as faster healing time, reduced bleeding and bruising.