Want to achieve a sculpted, athletic-looking body without putting in hours in the gym? Consider getting hi def VASER lipo, a highly selective liposuction technique that involves highly precise body contouring. The procedure removes unwanted fat and sculpts the underlying musculature to create a sleek, athletic-looking physique. While VASER hi-def is a popular option among men seeking six-pack abs and a muscular, well-defined physique, it also helps women achieve a slender, athletic-looking body. If you are considering the procedure, it's very important to have a clear understanding about it.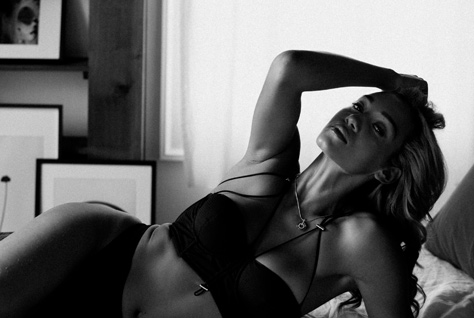 Here are the answers to some commonly asked questions about VASER hi def liposuction NYC:
What is Hi Def VASER Lipo?
Hi Def VASER Lipo, is an advanced form of liposuction that eliminates stubborn fat from specific areas of the body and also enhances the visibility of the muscles. The procedure is ideal for those who wish to achieve a sleek athletic look. It removes both superficial and deep fat that surrounds muscle groups, and also tightens the skin.
What Areas Can Be Treated With Hi Def VASER Lipo?
This minimally-invasive bodysculpting technique can treat all areas of the body – such as abdomen, chest, waist, love handles, arms, thighs, knees, calves. However, as the male and female physique is different, a skilled plastic surgeon will target different areas of the body depending on the patient's gender. This advanced technique is usually modified for women to provide a slightly softer and more feminine appearance.
What Does The Procedure Involve?
Leading plastic surgery practices offer VASER hi def liposuction in NYC using the innovative safe and efficient VASER body contouring system. This gentle, minimally-invasive procedure provides smooth body contours with minmal pain and discomfort. Hi Def VASER lipo is unique in its ability to preserve the nerves, surrounding blood vessels and connective tissue while removing the excess fat, thereby promoting smooth results, rapid healing, and improved skin tightening.
The procedure with the plastic surgeon numbing the treatment area with a special saline solution. Once the area is numb, a small incision is made at the treatment site and the device's small probe is inserted to deliver high frequency sound waves into the fatty tissues. The vibrations from the probe cause the fat cells to shake apart and mix with the saline solution. The liquefied fat is removed using a special cannula through a gentle suction process, which in turn, minimizes damage to the surrounding tissues. Along with fat reduction, the muscle structures are then sculpted by removing the fat around the muscle groups.
What are the benefits of VASER lipo?
Needs only local anesthesia
Minimally invasive, wide-awake procedure
Less bleeding and bruising
Minimal pain and scarring
Significant skin tightening
Faster recovery
Long-lasting results
What is the difference between VASER liposuction and VASER Hi Def?
There is often confusion between VASER Liposuction and VASER Hi-def. Though both the treatments are effective at sculpting the body and defining your shape, VASER Hi Def lipo is not the same as VASER liposuction.
While VASER liposuction simply removes fat that refuses to go away despite continued diet and exercise, Hi Def VASER Liposculpture focuses on body sculpting. The procedure defines athletic muscular structures in a normal and fit body. By removing the fat in certain areas, and leaving it in others, hi def Vaser liposuction creates an athletic looking physique.
Am I A Good Candidate For Hi Def VASER Lipo?
Though the procedure is minimally-invasive, not everyone is a good candidate for hi def VASER lipo. An ideal candidate is a person who consistently works out at the gym, eats healthy, and maintains a healthy lifestyle. You also need to meet certain other criteria to qualify as a good candidate for hi def VASER lipo:
Have stubborn fat pockets that do not respond to diet and exercise
Are within 30% of your ideal weight
Have relatively good muscle tone
Are healthy and do not have any medical conditions
Do not smoke
Are not currently pregnant or nursing
Have a positive attitude and realistic expectations
How Long Does It Take To Recover From Hi Def VASER Lipo?
Each patient recovers at a different rate. Generally, the procedure usually involves a minimum of 12 hours downtime. Patients may be advised to take 2-3 weeks of rest. Patients will be advised to avoid exercising and all kind of strenuous activities till their body heals properly.Also, as a part of recovery, the surgeon may advise wearing a special compression garment to help improve results.Recovery usually takes 1-2 weeks.While some results can be seen within 24-48 hours after the procedure, final results are visible in three months.
When performed by an expert plastic surgeon, VASER hi def liposuction NYC will provide you with a chiseled, athletic-looking appearance. For a comfortable surgical experience and superior results, choose an AAAASF-accredited practice and ensure that your surgeon has extensive experience in hi def VASER lipo. Evaluating before and after photos of previous patients will help you get an idea about the surgeon's skills.