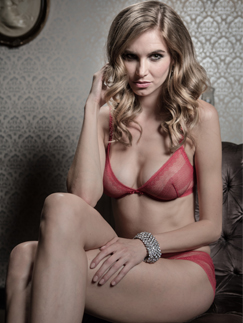 Once they become mothers, most women spend a lot of time and energy raising their children and taking on a lot of responsibilities related to running their home. The result is that they hardly have any time to think about themselves. In addition to stress, lack of attention to diet and exercise takes a toll on their appearance over the years. This Mother's Day, we have an important message for all those busy moms: don't neglect that important person – you! Celebrate this occasion by gifting yourself a plastic surgery procedure that will enhance your looks and boost your self-confidence – consider having a mommy makeover. And to all those sons and daughters out there – this popular treatment is a great gift if you want to make your mom feel really special on Mother's Day!
Available in leading NYC surgical practices, a mommy makeover is a package of cosmetic surgical procedures designed to help women restore their pre-pregnancy figure. The main areas of focus are the breasts and the abdomen and so a typical procedure would involve a tummy tuck and a breast enhancement procedure such as an augmentation, lift or reduction, and liposuction.
A tummy tuck removes loose, excess skin and fat, tightens the abdominal area and also addresses stretch marks and surplus skin in the lower abdomen. Liposuction can improve the shape of almost any area of the body by removing excess fat that is resistant to diet and exercise. In a mommy makeover, typical treatment areas include the waist, arms and thighs.
Cosmetic breast surgery can resolve sagging breasts, decreased breast volume, drooping nipples, and stretched areolas and restore a more youthful-looking bust line. A breast reduction procedure would be recommended for women whose breast may remain large and ungainly after childbirth. On the other hand, those with depleted volume would benefit from breast augmentation with implants.
To undergo a cosmetic procedure, it's important that you are physically fit and have a positive attitude and realistic expectations. If you decide to opt for a mommy makeover, choose an AAAASF-accredited NYC plastic surgery practice that has well-qualified and experienced surgeons. A reliable surgeon would perform a thorough evaluation of your anatomical and other considerations to determine your candidature for the treatment.  Expert surgeons also provide customized solutions for optimal results.