Women are more into body contouring procedures that help them address their aesthetic concerns and enhance their physical features. A popular procedure many women rely on is breast augmentation in New York City. According to the latest annual report from the American Society of Plastic Surgeons (ASPS), 300,378 breast augmentations were performed in 2017 alone, making it the top most popular cosmetic surgical procedure. The popularity of breast augmentation procedure has increased the demand for breast implants. According to a report from RESEARCHANDMARKETS, the breast implants market is estimated to account for US$ 1,981.2 million by the end of 2025, escalating at a CAGR of 4.3% during the forecast period from 2018 to 2025, rising from US$ 1,424.4 million in 2017.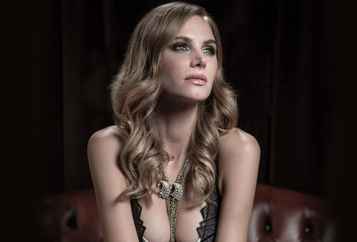 One of the major reasons for the growth of the breast implant market is the rise in prevalence of breast cancer. That is, a woman can opt for this augmentation mammaplasty (as the procedure is also called) for reconstructing the shape of the breast after breast removal surgery for cancer. Breastcancer.org data highlights that in 2018, nearly 266,120 new cases of invasive breast cancer are expected to be diagnosed in women in the U.S., along with 63,960 new cases of non-invasive breast cancer.
Apart from reconstruction, breast augmentation in New York City is provided for various reasons such as: to enlarge breasts that are naturally small in size, reinstate size and shape after breastfeeding or excessive weight loss, and to address asymmetry. This surgery involves placing a breast implant under the chest muscles or breast tissue for the desired augmentation. Different types of breast implants are used for the procedure to rebuild the breast to look natural. Leading NYC plastic surgeons help women achieve their aesthetic goals using FDA-approved saline and silicone gel implants.
According to the report, the "Global Breast Implants Market to 2025 – Analysis and Forecasts by Product and Application," the market is segmented mainly into three parts:
By Product (Silicone and Saline): Two types of implants most commonly used are silicone and saline implants. These implants come in different sizes and shapes in the market, and the most appropriate one is chosen in keeping with the patient's requirements. According to the ASPS, silicone implants were used in 87%, and saline implants in 13% of all breast augmentations performed in 2017. This is because with silicone-gel breast implants, there is less wrinkling or rippling, and importantly, they offer natural-looking outcomes. If the implant leaks or ruptures at some point of time, then it must be replaced.
By Application (Reconstructive Surgery and Cosmetic Surgery): Breast implant surgeries are considered mainly by women for a reconstructive purpose or a cosmetic purpose. Reconstructive purposes include restoring the breast volume post-weight reduction or pregnancy, and after mastectomy for breast cancer. Cosmetic surgery is mainly targeted to enhance the aesthetic appearance of your body – to enhance breast volume, correct breasts that differ in size and shape, and reshape the breasts and make them firmer and rounder.
By Region: The RESEARCHANDMARKETS report says that "The market for breast implants has witnessed remarkable growth opportunities in North America. Factors such as increasing focus of market players in the US and Canada, and rising prevalence of breast cancer in Mexico are likely to boost the growth of breast implants market in North America."
However, breast implant procedures may involve complications with implants that can hinder the market growth. The most common complications associated with breast implants are capsular contracture, reoperation, implant removal, and rupture or deflation of the implant. These complications along with the high cost of breast implants could restrain the market growth. Earlier, a concern regarding ruptured silicone-filled implants was raised but with recent studies it is reported that silicone implants do not increase the risk of health problems, and they have been approved by the US Food and Drug Administration for use since 2006.
With leading plastic surgery practices and experienced plastic surgeons, one can expect safe and efficient breast augmentation in New York City, without complications or risks. Reliable surgeons determine whether you are a candidate for the procedure and only then recommend the surgery. They use advanced techniques to provide safe treatment and attractive outcomes.