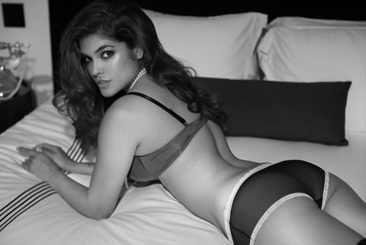 Body contouring in NYC is performed by expert plastic surgeons who focus on maintaining the highest standards of patient safety while providing optimal outcomes. Nevertheless, many people are choosing to go abroad for cosmetic surgery, often combining their procedure with a holiday in an exotic location. Others opt to go out of town for a procedure. But is it safe to travel for cosmetic surgery? What are factors to consider before choosing to have a procedure in another country?
The American Board of Cosmetic Surgery (ABCS) strongly recommends that you do your homework well when traveling for cosmetic surgery. To minimize risks and stay safe, experts recommend that you get all the necessary information on the procedure, recovery and costs before you proceed. An ABCS article published in April this year says you should risk your safety or appearance to save money or "get a vacation out of the deal" as you could end up with serious problems that will have a negative impact on your life.
When travelling for cosmetic surgery in overseas, take extra precautions to ensure a safe experience. Here are some key points to note:
Choose an accredited plastic surgery practice: If you are going out of town for plastic surgery, make sure your procedure is performed in a hospital or an outpatient surgery center that is accredited by one of the recognized national certifying agencies such as the American Association for Accreditation of Ambulatory Surgery Facilities (AAAASF), Accreditation Association for Ambulatory Health Care, Institute for Medical Quality, Joint Commission on Accreditation of Health Care Organization, State-licensed or Medicare-certified. This is also a key consideration for those who are looking for a safe and effective body contouring procedure in their hometown.
Make sure your plastic surgeon is qualified and experienced: Just as choosing accredited plastic surgery practice is critical, it is equally important to select a qualified plastic surgeon who is experienced in the procedure you are considering. Find out if your plastic surgeon is from a center that is accredited by one of the recognized national certifying agencies. Such society memberships ensure that your surgeon is very well-trained and well-qualified for the procedure. The surgeon you choose should be able to explain the benefits as well as risks of the surgery to you, including the potential complications. This will help you take an informed decision.
Operating room safety and sanitation standards: While travelling abroad for cosmetic procedure, make sure that your plastic surgery center maintains all safety standards. This is very important because some countries providing cheap cosmetic surgery may not have experienced surgeons or may lack in room cleanliness, staff qualification, or emergency readiness. This would put you at greater risks of infection, poor cosmetic results, and other complications. Make sure the place you stay in after the procedure also has the amenities you need to recover safely post-op.
Travel time: Flying or driving for long hours is not advisable after a plastic surgery procedure. It can pose risks. For example, a person who undergone an out-of-town Brazilian butt surgery cannot travel long hours on a plane or drive for too long as their surgery results would be affected. The best option for the patient would be stay in town for at least a week to ten days after the Brazilian Butt Surgery, depending on the length of their flight (domestic vs. international).
According a Consumer Guide to Plastic Surgery report, the ASPS recommends postponing travel for five to seven days after plastic surgery procedures involving the body (such as liposuction and breast augmentation) and up to ten days for facial plastic surgery (including facelift, eyelid surgery, rhinoplasty, and certain laser treatments. So, if you intend to travel for a procedure, plan ahead as to where you will stay, make sure you are booked for an adequate number of days at the place, and importantly, if the facility is prepared to cater to your post-operative needs.
Consider risk of complications and follow-up care: Even if the procedure is performed under proper guidance, complications are a possibility and it would be a major problem if they happen after you reach home. For a procedure with a higher risk of complications, it may be advisable stay in the place where you had the procedure until you heal as travelling back again is not feasible. On the other hand, if a complication occurs after you return, you would have to be prepared to pay for a secondary or revision procedure in your hometown.
Language barriers: Good communication is important to enhance the surgical experience and take an informed decision. People who travel abroad for cosmetic procedures may face language barriers, which could pose a risk. Even if you find a qualified plastic surgeon overseas, but they and their staff cannot communicate with you, it can lead to major mishaps about your goals and aftercare. So communicate directly with the surgeon before you make your decision and evaluate your confidence in them.
ABCS notes that patients need to be better educated on the complications of aesthetic surgery, both domestically and abroad, so they can make the right decision. Hospitals and the health care industry need to also to take measures to encourage patients to seek cosmetic procedures domestically and reduce patient risk.