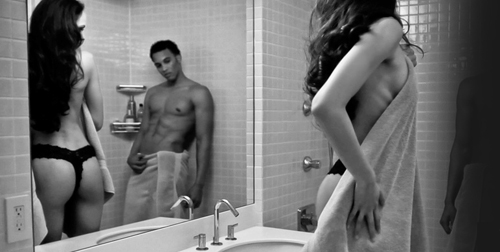 Fuller, curvier buttocks are a trait that many women desire, a fact confirmed by NYC plastic surgeons who report a growing demand for buttock augmentation. So it doesn't come as a surprise that the latest ASPS (American Society of Plastic Surgeons) statistics show that buttock implants and lifts were among the fastest growing procedures in 2014. Buttock augmentation with fat grafting, the procedure that uses the woman's own fat removed via liposuction to enhance the buttocks, grew 15 percent from 2013. This method of autologous augmentation is called the Brazilian butt lift.
A recent study by a Brazilian plastic surgery team reiterates that this lipo-fat transfer combo can provide impressive results for butt augmentation. The report on the "gluteoplasty with autologous fat tissue" technique was published in Plastic and Reconstructive Surgery® and concluded, "This gluteoplasty technique is simple and inexpensive, with minimal morbidity and excellent results".
The researchers studied the outcomes of liposuction and fat grafting in 106 women of average age 33 years. Fat was removed from areas like the thighs or hips and then re-injected to sculpt and enhance the appearance of the buttocks. Only the results of patients with no major weight loss or gain during the year after surgery were evaluated. The volume of fat transferred was about one-half liter.
Here are the interesting findings of the study on the Brazilian butt lift:
None of the women had medical complications or infections
Five patients reported minor fluid collection (seroma) in the area from where the fat was obtained
All the women were highly satisfied with their results after one year
All were satisfied with the appearance of their waist
Up to 97 percent were happy about the appearance of their buttocks
Three patients had an additional procedure to enhance the outcome, with two getting treatment to reduce volume
This method also overcomes implant-related issues such as higher cost, lack of durability, and risk of complications. However, the Brazilian surgeons stress that the skill and aesthetic judgment of the plastic surgeon are crucial factors in determining the cosmetic outcome. Expert NYC plastic surgeons provide excellent outcomes for this innovative buttock enhancement procedure.