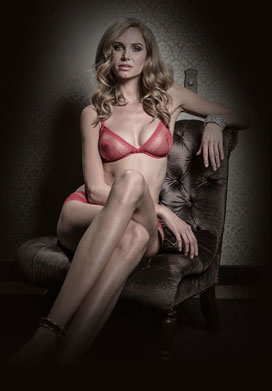 The demand for body contouring in NYC is on the rise among men and women who want to achieve an attractive physique by getting rid of excess fat. For women, breast reduction surgery or Mammoplasty is a procedure that offers aesthetic, physical and emotional benefits. As such, it is often described as a life-changing procedure for women who have overly large breasts.
According to a news report published by the American Society of Plastic Surgeons (ASPS), most plastic surgeons report that women who have breast reduction surgery are among the happiest patients. Oversized breasts are associated with skin irritation and breathing difficulties, and the deep grooves from the bra straps can cause shoulder issues, back and neck pain, leading to poor posture and even emotional stress. Reduction mammoplasty provides relief from all these conditions and helps women achieve natural-looking, attractive breasts. Studies show that over 95 percent of breast surgery recipients are very satisfied with their decision.
Pregnancy, hormonal changes, genetic and obesity are the main factors responsible for disproportionate enlargement of the breasts. The condition could also be the result of the side effects of some medications. Breast reduction surgery removes the excess skin, tissue, and fat and repositions the nipples to result in a more youthful contour.
A recent FOXNEWS Lifestyle article reported on some famous celebrities who came out on why they had breast reduction surgery. Ariel Winter, Dina Manzo, Queen Latifah, Kris Jenner, Janeane Garofalo and Patti Stanger expressed their feelings after the procedure, with most of the celebs saying that the decision to go under the knife was prompted by the pain and discomfort they faced because of their chest being too big. They all said that they now feel confident and young. The report cites a plastic surgeon as saying that "Breast reduction surgery has one of the highest satisfaction rates among all plastic surgery procedures because of the immediate improvement in lifestyle"… "Women are able to be more active, live pain free, and have an improved quality of life".
Patient satisfaction is the measure of success when it comes to cosmetic surgery. Enjoyment of life, satisfaction and self-esteem after their physical appearance has been surgically improved is what makes people happy after a cosmetic surgical procedure. However, to experience optimal results it is important to choose the right plastic surgeon and practice. NYC is a great place to have the treatment as there are surgeons who are experts in performing breast reduction surgery. Treatment in a reliable plastic surgery center in NYC would come with the following benefits:
Customized treatment plan
Safe and effective removal of excess fat and skin
Improved contour with optimal skin tightening
Reduced surgical trauma
Minimal downtime
Fewer risks and complications
Quick recovery
Established New York City plastic surgery practices use advanced liposuction technologies such as BodyTite RFAL, and Smartlipo Triplex to perform the breast reduction surgery. These minimally-invasive modalities allow surgeons to provide excellent fat removal and skin tightening outcomes.