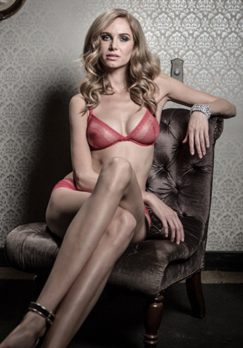 Many international celebrities have been instrumental in inspiring hundreds of women in countries across the world to have cosmetic surgery. Prominent among them are the Kardashian sisters Kendall, Khloe, Kim and Kylie and Kourtney. According to a report in the New Daily, Kardashian-inspired buttock lifts and lip injections are on the rise. The sudden spurt in Kardashian-related plastic surgery and beauty treatments has even got a new name – the 'Dash Effect'. An article in the International Business Times reported that women are being inspired to emulate the Kardashians' looks due to the success of the family's reality show and their continual exposure in the media. Angelina Jolie and Jennifer Aniston are other celebrities who have influenced requests for plastic surgery.
Just how much influence do celebrities have on plastic/cosmetic surgery trends? Not as much as people generally imagine, say plastic surgeons. Most people just want to change a particular feature to look like that of a star and rarely seek procedures that transform their looks to resemble their favorite star completely. A recent study by the American Academy of Facial Plastic and Reconstructive Surgery (AAFPRS) found that up to 59% of patients ask for procedures referring to the particular area they want to change and do not always refer to a celebrity.  Moreover, most candidates look to achieve natural looking results with both surgical and minimally invasive procedures.
One matter that has been raising concern is the influence that celebrities have on teenage plastic surgery requests. According to the ASAPS, over 100,000 teenagers under 18 underwent cosmetic procedures last year. When teenagers approach them with a request for a procedure, reliable plastic surgeons perform a proper evaluation of a teenager, including a psychological assessment to determine whether they are appropriate candidates for the treatment. Teenagers who want to emulate their favorite celebrity by have plastic surgery need to be well-informed about operative complications and long-term physical and psychological impact that a surgical procedure can have as well as the risks of having a procedure when their bodies have not fully developed.
The decision to have cosmetic surgery is a personal one and it is important to set realistic expectations. Aesthetic procedures help enhance your natural beauty and are not a tool to transform you to resemble someone else. You should have a clear idea about why you want to have the treatment and also about the results that you can achieve. This will help you make an informed decision.