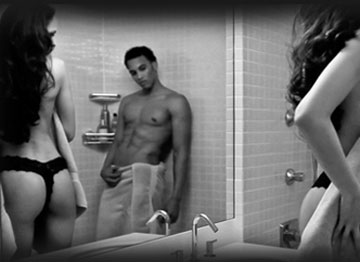 Many women desire arounder, well-shaped posterior, but find that this goal cannot be achievedvia squats, side lunges, and other exercises. Getting a Brazilian butt lift in NYC is the ideal option. This innovative procedure enhances the size and shape of the buttocks using the patient's own fat, helping women avoid artificial implants and associated risks.
BBL involves liposuction to extract fat from areas where it is available in excess and fat transfer to the buttocks to provide the desired outcome. Typical areas of fat harvesting include the arm pit, the mid back of bra rolls, flanks or love handles as well as the outer thighs, inner thighs, abdomen and other areas. It is now widely accepted by women who want a booty boost and an all-natural way to refine body proportions and appearance. Like all cosmetic surgical procedures, Brazilian Butt Surgery involves anesthesia. On the RealSelf platform, one patient's concern is about the anesthesia for BBL and asks, "I am afraid of getting general anesthesia, but want to get a Brazilian butt lift. Can it be performed under local anesthesia?"
The answer is, yes, depending on patient goals and other considerations, BBL can be performed safely using local anesthesia.
Anesthesia is a daunting prospect for many people planning to undergo a surgical procedure. Many plastic surgery procedures can be provided both under general anesthesia and local anesthesia. The type of procedure you are undergoing determines the type of anesthesia you will receive. Research in the field has shown that local anesthesia is the safer option because it presents minimal complications or risks for the patient. Moreover, it allowed patients to remain awake throughout the procedure and get back quickly to a normal routine.
When it comes to BBL, leading plastic surgeons point out that, general anesthesia would required for larger areas of liposuction with more generous amounts of fat transfer. This is why patients should discuss their goals in advance with their plastic surgeon. To make an effective change to the buttocks during transfer, patients should have sufficient fat in the donor sites. Not all of the fat that is transferred will survive and a good amount of fat in the order of several hundred CCs or even more per buttock would be needed. Surgeons point out that general anesthesia is administered when liposuction of a large area of harvest sites has to be performed and the relative amount of fat transferred to the buttocks is large to maintain a maximum result.
BBL under local anesthesia is a relatively new concept invented by leading plastic surgeons Drs. SperoTheodorou and Christopher T. Chia of bodySCULPT® in NYC. BBL under local anesthesia can be performed safely in patients who desire a moderate increase in the buttocks with one or two areas of liposuction. When performed by a surgeon with expertise in both techniques, BBL can be done effectively, with little or no discomfort, minimal downtime and a much faster recuperative time.
However, with local anesthesia, only smaller amounts of fat are injected at one time. Replying to the candidate's question on RealSelf, Dr. Chia notes, "Many of our patients who have it done under local tolerate it so well that they return on multiple occasions to gradually increase their buttock size in stages. With this option, BBL can be done safely, comfortably and with a shorter recovery time and at a lower cost because an anesthesiologist, extra nursing staff and excess operating room costs are avoided."
If you are considering Brazilian Butt Lift in NYC, consult a plastic surgeon in an AAAASF-accredited surgical practice who is experienced in performing the procedure using both general anesthesia and local anesthesia. This is very important because, BBL requires comprehensive training and experience in fat transfer techniques as well as a professionally trained eye for safe treatment and optimal outcomes. So do some careful research before choosing your plastic surgeon because all practitioners may not have received this specialized training.