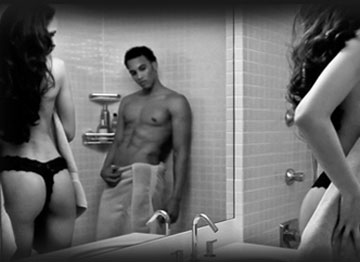 With the increased interest in cosmetic surgical procedures, an increasing number of men and women are opting to have body contouring in NYC. While previously only celebrities had cosmetic surgery, today, even ordinary people can do so. Moreover, treatments are no longer confined to women-cosmetic surgery has become a rising trend among the male population too, especially in recent years.
The results of the annual Global Aesthetic Survey conducted by the International Society of Aesthetic Plastic Surgery (ISAPS) showed that in 2016, there was an overall increase of 9% in surgical and non-surgical cosmetic procedures over the preceding twelve months. According to the report, the U.S. led with the maximum number of plastic surgeries, with a whopping 4.2 million treatments, which was 17.9% of the total procedures performed worldwide in 2016.
As usual, women continue to lead the demand of cosmetic procedures, with a total of 20,362,655 cosmetic procedures worldwide, accounting for 86.2% of the total. The five most popular procedures requested by women in all countries were Breast Augmentation (Silicone Implant), Liposuction, Eyelid Surgery, Abdominoplasty and Breast Lift Surgery. The most widely performed procedure in the U.S was breast augmentation with 309,985 procedures in 2016. Women undergo this procedure to enhance breast volume, correct asymmetry or reshape the bust line. Breast augmentation in New York City can be performed in two techniques either by using FDA–approved implants or by composite breast augmentation which involves fat grafting combined with implants for a better outcome.
Men go under the knife to maintain a youthful look and feel confident in the workplace. In 2016, 3,264,254 male cosmetic procedures were performed, accounting for 13.8% of the total procedures performed globally. The top five cosmetic procedures requested by men were Eyelid Surgery, Gynecomastia treatment, Rhinoplasty, Liposuction and Hair Transplant.
Eyelid surgery (Blepharoplasty) improves the signs of aging around the eyes and results in a balanced and aesthetically pleasing facial appearance. The Aesthetic Channel recently highlighted a clinical study in JAMA Facial Plastic Surgery that discusses the use of blunt-needle anesthetic injection to reduce postoperative bruising, hematoma and pain when performing this treatment. Likewise, Gynecomastia treatment or male breast reduction NYC is a popular surgical procedure among men looking to resolve excessive breast enlargement.
There results confirm that the demand for cosmetic procedures is stronger than ever. Around the world, large numbers of men and women are taking advantage of the latest innovations in cosmetic surgery to look and feel better about themselves. However, if you are considering cosmetic surgery, it's very important that you do some research to make sure that you are choosing the right surgeon to carry out the procedure. Reliable surgeons will evaluate your candidature for the treatment and guide you in taking an informed decision. Choose a surgeon who understands your goals and is an expert in using the latest techniques to help you achieve them.