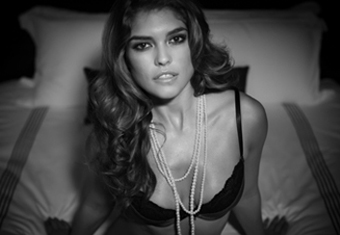 Body contouring NYC has become a popular trend these days, with increased demand for plastic and aesthetic procedures. Earlier, there existed a number of taboos attached to the idea of plastic surgeries and these were considered to be the exclusive privilege of celebrities in the theatre, films, television, and pop music industries. But, now with new advancements in this field, there has been a steady rise in the number of ordinary people undergoing plastic surgeries. Of course, the media plays a significant role in raising the standards of beauty and body image.
The International Society of Aesthetic Plastic Surgeons (ISAPS) has published a report on "Aesthetic/Cosmetic Procedures," that reveals which countries rank where on the global plastic surgery leaderboard. According to the report, U.S is leading with the maximum number of plastic surgeries. The U.S. racked up the most procedures with a whopping 4.2 million treatments, which was 17.9% of the total procedures performed globally in 2016. The ISAPS report ranks the top five most plastic surgery-getting countries as: the United States, Brazil, Japan, Italy and Mexico. U.S. ranks first for the maximum number of surgical breast procedures (19.6% of the global total), and second for the body category, which includes treatments like liposuction, abdominoplasty, and buttock augmentation.
The most performed procedure in the U.S is breast augmentation i.e. about 309,985 procedures in 2016. Women undergo this procedure to enhance their breast volume, to correct asymmetric breasts and to reshape the breasts by making them firmer and rounder. This augmentation procedure can be performed using two techniques. It can be done using FDA-approved implants (saline, silicone, gummy bear and IDEAL implants) that are inserted through an incision and placed above or below the chest muscle; or by composite breast augmentation. The latter procedure involves fat grafting combined with implants for a better outcome.
Brazil falls right behind the U.S., ranking second with a little more than half that amount i.e. 2.5 million procedures, which was 10.7 percent of the global total. Brazil's most popular requests are centered on body sculpting that includes breast augmentation and improvement for the abdomen and buttock areas. Brazil performed 358,655 breast procedures in 2016.
When considering body contouring in NYC, it's important to find an AAAASF-accredited plastic surgery center. The advantage of choosing an advanced plastic surgery facility is that they would have skilled and experienced plastic surgeons. They will show you the expected results via superior imaging technology such as Axis 3, Vectra 3D and Oculus Rift 3D imaging glasses for breast procedures. Apart from giving you a clear idea regarding the results, these technologies also enable you to take an informed decision.