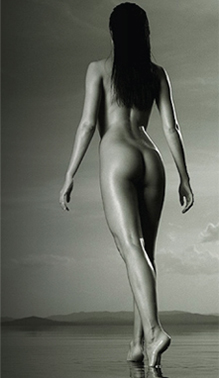 The demand for butt enhancement is soaring – thanks to "the Kardashian effect", say news reports. Ever since pictures of Kim Kardashian with her curvacious behind appeared online, cosmetic surgical practices have seen a significant spurt in the number of women requesting this procedure. Even earlier, celebrities like Jennifer Lopez, Nicki Minaj, and Beyoncé had sparked off the booty revolution. In fact, all these stars are influencing women's perceptions about what the derriere should look like!
Women considering buttock enhancement have two options – butt implants and the Brazilian butt lift, which uses autologous fat for the augmentation. Nowadays, most women want to avoid implants due to the risks of complications, which has led to the rising popularity of the natural fat transfer method which can provide fuller, curvier, and rounder buttocks.
Leading plastic surgery practices in New York City have surgeons who are specialized in the Brazilian butt augmentation procedure. Liposuction is first performed to extract fat from areas of the body where it is available in excess such as the abdomen, flanks, lower back and the hips. The fat is processed and purified and then injected into specific areas of the buttocks to enhance size and shape. The result is a natural-looking, sensuous, attractive derriere.
An expert plastic surgeon based in New York, Dr Spero Theodorou explains why the Brazilian butt lift is so in-demand.
"The reason the butt lift gives such a good shape is because as well as the augmentation of the buttocks, we also remove unwanted fat around the waist and love handles, which accentuates the curves and frames the buttocks better," the expert told Fashion Times.
The procedure can be an ideal choice for women looking to add volume to a flat derriere, shape up after pregnancy or weight loss, enhance buttock contour and improve proportions with the rest of the body. One of the main advantages of the natural augmentation method over implants is that removing excess fat improves the contour of the donor site as well.
This minimally invasive procedure can be performed under local anesthesia with benefits such as minimal side effects, scarring, discomfort and downtime. Established practices use advanced diagnostic imaging systems such as the TouchView™ System and 3D imaging to improve the outcomes of the Brazilian butt lift procedure.