The popularity of plastic surgery in the United States is clearly revealed by the increasing number of men and women who undergo diverse aesthetic procedures to look and feel good. According to the American Society of Plastic Surgeons (ASPS) annual plastic surgery procedural statistics, up to 17.5 million surgical and minimally-invasive cosmetic procedures performed in the U.S. in 2017, a 2 percent increase over 2016. Plastic surgery practices that offer body sculpting in NYC use state-of-the-art technologies to help individuals achieve their aesthetic goals with the least discomfort and downtime. ASPS reports that minimally-invasive cosmetic procedures have increased nearly 200% since 2000, showing that Americans are turning to new and innovative ways to shape their bodies.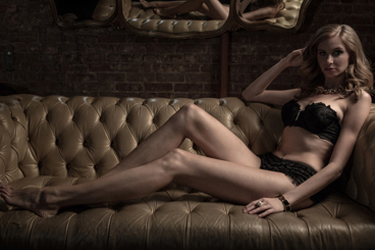 Advanced minimally-invasive and non-invasive techniques are known for their efficacy and safety. According to ASPS, minimally-invasive cosmetic procedures grew at a slightly higher rate than surgical procedures in 2017. While three of the top-five surgical procedures focused on the body, the top minimally-invasive procedures were related to the face. Nearly 1.8 million procedures were performed in the country in 2017, of which the top 5 cosmetic surgical and minimally-invasive procedures are as follows:
Breast augmentation (300,378 procedures, up 3 percent from 2016)
Liposuction (246,354 procedures, up 5 percent from 2016)
Nose reshaping (218,924 procedures, down 2 percent from 2016)
Eyelid surgery (209,571 procedures, approximately the same as 2016)\
Tummy tuck (129,753 procedures, up 2 percent from 2016)
Among the 15.7 million cosmetic minimally-invasive procedures performed in 2017, the top 5 were Botulinum Toxin Type A, Soft Tissue Fillers, Chemical Peel, Laser Hair Removal and Microdermabrasion.
ASPS data shows that body sculpting and non-invasive fat procedures are booming. This is because more and more people are now opting for minimally invasive procedures to get rid of stubborn fat and reshape different parts of their bodies. Popular body contouring modalities include ultrasound and radiofrequency energy-assisted devices, infrared light, vacuum massage and injectable medications. Non-invasive procedures such as cellulite treatments are also gaining its popularity and rose nearly 20% over the previous year. These procedures eliminate fat and tighten the skin without invasive surgery.
The report notes that the following non-invasive procedures continue to gain popularity are:
Procedures that use special technology to "freeze" away fat without surgery increased 7%
Cellulite treatments that use lasers to eliminate fat increased 19% (up 55% since 2000)
Skin tightening procedures that target fat and tighten sagging areas increased 9%
Apart from non-invasive procedures, tummy tuck and breast reduction surgeries have also seen a significant spike in popularity. Though tummy tuck had dropped from top five cosmetic procedures in 2016, it made a comeback in 2017.
Summing up these trends, ASPS President Jeffrey E. Janis, MD, said: "Unwanted fat is something that affects so many Americans. Plastic surgeons are able to give patients more options than ever before for fat elimination or redistribution. Patients appreciate having options, especially if they can act as maintenance steps while they decide if getting something more extensive down the line will be right for them."