Male breast enlargement or gynecomastia is a common aesthetic issue. According to the American Board of Cosmetic Surgery (ABCS), up to 50% of men in the United States experience some degree of gynecomastia during their lifetime. The condition can present at any age and affect one or both breasts. There are many reasons for male breast enlargement such as hereditary factors, hormonal changes, obesity, and the use of certain drugs. The condition usually resolves by itself, but when it does not, treatment may be necessary. Fortunately, cosmetic surgery offers the solution. Male breast reduction in NYC is a viable option to remove unwanted fatty and glandular tissue, and even skin, from the male breast. The procedure, also known as gynecomastia surgery, is an ideal option for men who are self-conscious about their appearance and want a flatter, firmer, masculine-looking chest.
Leading plastic surgeons in NYC use advanced FDA-approved minimally-invasive liposuction technologies such as BodyTite RFAL (radiofrequency assisted) and SmartLipo Triplex (laser assisted) to perform breast reduction surgery. The procedure involves making a small incision on each side of the chest to remove the excess tissue and fat, and also tighten the loose skin. These minimally-invasive techniques involve less scarring, bleeding, swelling, and bruising than traditional liposuction. After the treatment, patients need to diligently follow their plastic surgeon's post-op instructions for smooth recovery and optimal outcomes.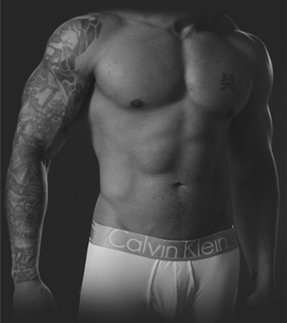 Many men who have gynecomastia surgery are unaware about the importance of proper post-operative care. Patients will be provided with detailed information about drains, normal symptoms, and potential signs of complications. Here are some important things you need to know about recovery after breast reduction surgery:
The compression garment should be worn for a month. This will helps improve blood circulation, minimize swelling, flush out of harmful fluids, and speed up the healing process.
Take the prescribed pain medications.
Avoid heavy activities like lifting or those involving physical or mental stress, especially during the first two weeks after surgery.
Increase fluid intake to prevent dehydration.
Follow a balanced diet, and get plenty of rest.
Do not use aspirin-containing products for at least a week.
Quit smoking and avoid alcohol for few days, as it may prolong healing time and increase risk of complications.
Walking slowly can reduce swelling and lower the chances of blood clotting.
Avoid sleeping on your stomach for three weeks.
Avoid sunbathing or exposing the scars to sun for at least 12 months to minimize the risks of permanent scarring
Keep the incisions clean and inspect daily for signs of infection.
Contact your plastic surgeon immediately, if you notice infection, high fever, untoward swelling or bruising, or other serious symptoms.
Most patients feel ready to return to work just a few days after male breast reduction in NYC. How soon you can resume work would, of course, depend on the nature of your job. Most men experience a loss of sensation in the treated areas, which is almost always temporary. According to the American Board of Cosmetic Surgery (ABCS), "Any loss of sensation should gradually return over the months following your procedure".
The actual time when final results would be visible would vary based on individual considerations and the technique used. However, typically, the initial improvement is seen within 3 weeks after the procedure and the final results could take about 4 to 6 months. A noticeable difference can be seen in most areas except very fibrous areas in the initial weeks.
If performed correctly on the right candidate, the results of male breast reduction will be almost permanent in most cases. However, the patient's lifestyle following the surgery and other factors could make breast tissue overgrowth recur.
If you are considering male breast reduction in Manhattan, NYC, choose an AAAASF-accredited plastic surgery practice. This is important for customized solutions and end-to-end care and support all through the treatment, right from the initial consultation up to full recovery. Such practices provide the service of skilled plastic surgeon who has extensive experience in performing the procedure. Choosing a New York City plastic surgeon who is an expert in performing the procedure is crucial for optimal outcomes.