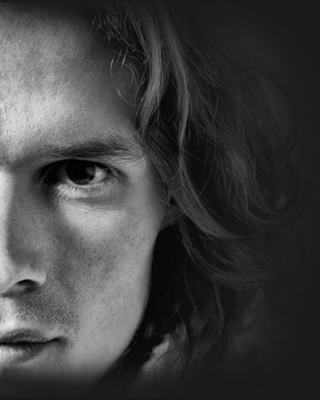 A few years ago, men were not even in the picture in discussions on cosmetic surgery procedures, which were focused on improving feminine beauty. However, recent reports indicate that male cosmetic procedures are trending globally and that the demand for these demands has increased quite significantly. More and more men are now taking advantage of the enormous possibilities that plastic surgery offers to enhance their looks.
According to a recent report in the Post-Gazette, in the U.S., the number of middle-aged and older men who opted to have cosmetic surgery has increased nearly three-fold in the past 15 years. What's interesting is that this trend is not confined to the U.S. alone. Men in various countries across the world are choosing to go under the knife to look more youthful and attractive, and thereby enhance status, upward mobility and career prospects. Let's look at some reports that bear testimony to this.
The Post-Gazette report indicates that popular cosmetic procedures for men in the U.S. in 2013 included liposuction, eyelid surgery, nose surgery, and male breast reduction. The president of the American Society for Aesthetic Plastic Surgery (ASAPS) said that while women still make up about 90 percent of the cosmetic surgery patients, the number of men going under the knife is increasing at a faster rate as times have changed. An article published in The HealthSite says that ASAPS reported that between 1997 and 2012, cosmetic procedures for men rose 106%.
According to this article, male cosmetic surgery is also trending in India, with an almost 100% increase in during the period 1997-2013. The most requested procedures include body contouring treatments such as male breast surgery (gynecomastia treatment), rhinoplasty and hair restoration. In addition to hi-definition laser liposuction to achieve six-pack abs, the demand for jaw sculpting and chin enhancement procedures is rising. A strong, well-defined jaw line and chin are seen as desirable attributes in a competitive workplace.
Up to 40% of plastic surgery customers are men in the age group of 20 to 40, says a recent report in arab news. It also notes that, overall, Riyadh had the highest rate of cosmetic surgery at 70 percent, followed by Jeddah with 25 percent and the Eastern Province with 5 percent.
The increase in demand for male aesthetic treatments could be attributed to advancements in the technology which have enhanced safety and effectiveness and also minimized complications and downtime. The use of 3-D technology by plastic surgeons has improved patient-provider interaction, allowing them to take more informed decisions. Men also have a wide variety of invasive, minimally invasive and non-invasive options to choose from. Several factors such as social mobility, access to and awareness about available technologies, social class position, self-image, life events and the need to remain competitive in work place, all play a role in the male quest for bodily enhancement.