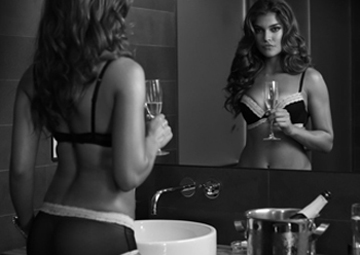 NYC body contouring involves a wide variety of procedures designed to help men and women enhance their appearance. However, when it comes to plastic surgery, the fear of pain and uncertainty about recovery is a major deterrent. Pain after plastic surgery is inevitable and even in non-invasive procedures involve some sort of discomfort. Patients undergoing plastic and reconstructive surgery are commonly prescribed opioid medications to cope with post-operative pain. A recent special topic paper published by the American Society of Plastic Surgeons (ASPS) notes that opioid medications prescribed for pain management after plastic surgery may contribute to the ongoing opioid epidemic.
According to the report, 4.7 percent of the U.S. population abnormally used prescription opioids in 2015. In the same year, nearly 29,000 people died due to prescribed opioids overdose. The report stresses that plastic surgeons must recognize their patients' risk of developing opioid use disorders and that the opioids they prescribe may result in non-medical use.
Opioids are a class of drugs that include synthetic opioids such as fentanyl, pain relievers available legally by prescription such as oxycodone (OxyContin®), hydrocodone (Vicodin®), codeine, morphine, illegal drug heroin, and many others. Physicians prescribe them as pain medication and they are generally safe when taken for a short time. However, these drugs are addictive and patients can misuse them, that is, take them in a different way or in a larger quantity than prescribed, or take them without their physician's prescription. Patients with chronic pain who on opioids face a higher risk of complications or death after major surgery and incur higher health care costs.
The ASPS published report notes that opioids prescribed for pain management following plastic surgery contribute to the opioid addiction crisis in the following ways:
Exposes patients to potentially addictive medications
Encourages the street supply of opioid drugs
Patients with previous chronic opioid use may continue to take these drugs even one year after surgery
Patients who have never taken opioids before are also at risk of continual use
The authors of the study concluded that only way to mitigate opioid use and improve patient safety is through improved prescribing practices.
As the epidemic of opioid addiction and overdose deaths continues unabated, state and federal authorities are keeping a close eye on physicians who prescribe controlled substances. Plastic surgeons are asked to identify their patient's risk of developing this drugs use disorder. Patients should be counseled, made to understand the risks of opioid use disorder, and advised to use pain medications cautiously.
In New York City plastic surgery practices help patients manage post-surgical pain using a safe alternative to opioid medications – the On-Q PainBuster pain relief system. This innovative solution keeps other pain management options such as opioid analgesics and nerve blocks from compromising surgical success and the patient experience. The On-Q Pain relief technique can be used to reduce opioid use as well as to provide over 3 days of predictable pain relief using a multimodal pain management approach.
A local anesthetic medication is delivered continuously through the ON-Q pump which blocks the pain in the area of the procedure. The pump delivers the medication very slowly. Some of the benefits of using On-Q pain relief system are:
Provides better pain relief so that there is less need for narcotics (like opioids).
Returns to normal body function quickly
Reduces chances of fatigue
Promotes greater mobility
Improves potential for quick discharge after surgery
Other techniques surgeons use to manage post-operative pain after plastic surgery include non-narcotic medications and anti-inflammatory medications and local treatments such as massage and hot and cold therapy to improve blood circulation and reduce swelling.