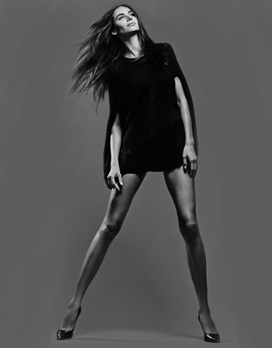 Bariatric surgery or weight loss surgery comes to the rescue when dieting and exercise fail to help you lose weight. It involves different types of surgical procedures to limit the amount of food you can take in and also change how your body digests food and absorbs nutrients. With overweight being a major problem in America, the number of weight loss surgeries performed each year is growing. Now, the American Society of Plastic Surgeons (ASPS) reports that rising demand for bariatric surgery is having a ripple effect on plastic surgery.
New ASPS data indicates that in 2014, procedures specifically associated with massive weight loss such as tummy tucks, thigh lifts, breast lifts and upper arm lifts showed their fastest growth rate in four years. This demand for these procedures is being fuelled by the growth of massive weight loss procedures.
The reason for this ripple effect is that plastic surgery helps resolve the problem of sagging skin left behind after massive weight loss surgery. Excess skin in areas such as the thighs, under the upper arms, around the abdomen and in the breasts can be unsightly, uncomfortable and even painful. Plastic surgeons use body sculpting procedures to remove this sagging skin.
ASPS President Scot Glasberg, MD said, "We think there is a correlation between the two types of procedures, and we expect that trend to continue…. Post-massive weight loss patients are the number one growth area I have seen in my practice, and I'm sure that's the case in many doctor's offices across the country".
The ASPS press release reports that 179,000 Americans underwent weight loss surgery in 2013, meaning that an average of 500 procedures is performed every day. The American Society of Metabolic and Bariatric Surgery reports that this figure is the highest since 2009. Parallel to this, plastic surgery procedures rose too. Both thigh lifts and upper arm lifts rose nine percent in 2014, the biggest increase in demand in five years. Tummy tucks rose four percent and breast lift surgery by ten percent, which was the largest single-year gain since 2009.