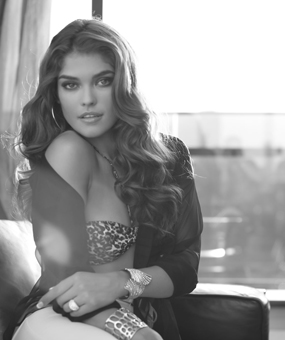 According to population estimates released this month by the U.S. Census Bureau, millennials have overtaken baby boomers as the largest generation in the country. Millennials, who comprise those ages 18-34 in 2015, are also known as Generation Y. Data analysis by an economist at Deutsche Bank further reveals that 26-year-olds, who number 4.75 million, are the biggest segment in America's population and that they will represent such a large chunk of the spending economy. These trends will shape the demand for cosmetic surgery say NYC plastic surgeons, as millennials are the demographic for aesthetic treatments.
Women and men from all walks of life are looking to plastic surgery to enhance their physical appearance. A recent report from the American Academy of Facial Plastic and Reconstructive Surgery (AAFPRS) notes that people are being driven to slow down the clock by looking youthful with cosmetic treatments. Furthermore, for most people, the goal is "prevention" and not "correction". As a result, the number of patients under 30 seeking cosmetic tweaks is growing.
The first signs of aging start to appear on the skin from around the age of 25. These concerns include fine lines, wrinkles, depleted volume and loss of density. Most people want to halt the aging process even before it begins and have skin resurfacing treatments and facial plastic surgery to rejuvenate the skin and address lines and sagging.
The AAFPRS provides evidence of this trend. Up to 51% of AAFPRS members reported that increasing numbers of men and women in their 20s and 30s are opting for early maintenance to prevent the need for extensive procedures and surgery. According to the report, this emerging segment opts for advanced skincare, do sun prevention, and get facial injectables before they enter the thirties. In fact, 56% of facial plastic surgeons surveyed said they saw an increase in 2016 in cosmetic surgery or injectables among patients under age 30.
A 2015 Realself study also revealed that more than 90% of women age 18-24 are dissatisfied with at least one body part, compared to 85% in the 55-64 age range. The survey found that 86% young women, especially 25-34 year olds are most likely to have a procedure to improve a body part, and that 40 percent would opt for surgery.
According to AAFPRS members, two main factors drive the demand for cosmetic procedures – the desire to stay competitive in the workplace and the impact of social media. Forty-nine percent of surgeons said that patients wanted to stay relevant and vital at work, while 42% reported that many people wanted to have plastic surgery to look good in selfies, Instagram, Snapchat, Facebook Live and other social media sites. Eyelid procedures and facial liposuction are a rising trend among many patients to improve their profile.
The availability of more advanced and less invasive technologies have made things easier. Today's cosmetic patients, especially Generation Y, want a more youthful appearance without spending too much post-procedure downtime. They want to get back to their work and routine life quickly without visible signs of having had cosmetic surgery. Treatments like laser liposuction, VASER lipo, and CoolSculpting cater to the demand for minimally-invasive and non-invasive treatments to address stubborn fat and loose skin in various areas of the body. Kybella, a unique clinically proven injectable, can zap chin fat in just a few sessions.
"Patients want to look good for their age for as long as possible, and we now have the tools to provide visible lasting results with and without surgery," says AAFPRS president Dr. Fred G. Fedok.