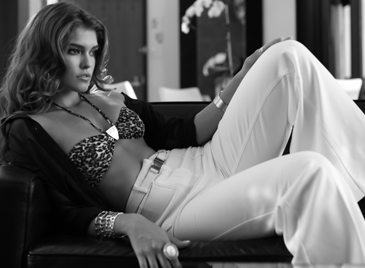 Plastic surgery is performed to meet aesthetic as well as reconstructive goals. Procedures designed to slow down or reverse the signs of aging, resolve contour irregularities or deformities and beautify appearance fall under the category of cosmetic surgery. Reconstructive surgery, on the other hand, is performed to correct birth defects and deformities caused by traumatic events and surgery.
The demand for both cosmetic and reconstructive surgery in the United States has been growing and stood at nearly 21 million plastic surgery procedures in 2014. A report published by Insider Monkey notes that last year the industry witnessed the following trends:
an increased demand for minimally invasive cosmetic procedures
a decline in the total cosmetic surgical procedures
a negligible change in reconstructive procedures performed
The article reports on a joint effort by the American Society of Plastic Surgeons (ASPS) and Data Harbor Solutions to identify the 10 most popular plastic surgery procedures in 2014. It's obvious that these procedures account for the one billion dollars that Americans spent on plastic surgery last year.
A questionnaire was given to over 28,000 surgeons and the responses were later projected onto the complete population. The survey revealed the 10 most commonly performed plastic surgery procedures in America last year as:
Breast augmentation – 286,254
Sclerotherapy – 323,609
Non-ablative laser skin resurfacing – 391,253
Intense pulsed light treatment – 621,724
Microdermabrasion – 881,905
Laser Hair Removal – 1,112,046
Chemical Peel – 1,250,059
Soft tissue fillers – 2,301,673
Tumor Removal – 4,440,186
Botulinum Toxin Type A – 6,673,608
Breast augmentation is a popular option among women not only in US but the world over. It has retained its position among the top 5 cosmetic surgical procedures for women for several years at a stretch. Botox is the most common minimally-invasive cosmetic procedure for facial rejuvenation, trending among both celebrities and common people. The popularity of non-ablative laser skin resurfacing, microdermabrasion and chemical peels reveal the increasing interest in skin rejuvenation procedures. Dermal fillers help to diminish lines and wrinkles, and restore facial volume and fullness.
Plastic surgery practices now make things easier for prospective candidates by offering a comprehensive range of aesthetic and reconstructive treatments using the latest technology. In an established NYC surgical practice for instance, men and women can get customized treatments for any area that they wish to improve. Manned by expert plastic surgeons, these facilities help you achieve your goals safely and effectively.