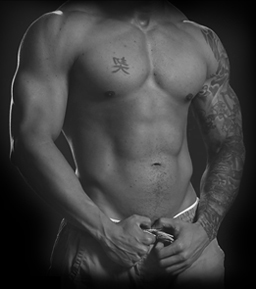 Many men wish to have well-toned pectoral muscles for a fuller and more masculine chest. Due to certain conditions men may not be able to develop pectoral muscles. Reasons including excess fat and skin, or genetic issues can result in an unattractive chest contour. To achieve the chest proportions you desire there is an effective solution available in the form of pectoral implant surgery. Pectoral implants for men are designed to provide men with the desired muscle tone and chest definition.
Pectoral implants are solid silicone implants that come in different sizes and shapes, which give the appearance of well-defined pectoral muscles. These male chest implants help to give a natural-looking chest area and are opted by men for certain reasons:
To have a more defined muscular chest
Increases self-esteem and self-confidence
It can correct underdeveloped or asymmetrical chest contour by birth or accident
When requesting this plastic surgery, the plastic surgeon will make sure that you are in good health and can undergo this procedure without any complications. The procedure requires general anesthesia and is usually provided as an outpatient surgery. The surgeon will make an incision of about 2 inches in the armpit and create a pocket for the implant to be inserted under the pectoralis major muscle. After inserting the chest implants, the incision is closed and the same process repeated on the opposite side. The procedure may take approximately two hours to complete. Medications and compression garment may be recommended by the plastic surgeon to help minimize swelling.
Expert surgeons say that, in most cases, men can continue to enhance their pectoral muscles after male chest implants insertion. This is because the muscle is not cut or damaged since they are inserted between the major and minor pectoralis muscles. So the muscle continues to grow with routine exercises and workouts.
Proper post-operative care can give you quick and better results. Keep in touch with your physician, so that you contact him/her immediately if you experience problems such as increased pain, swelling, soreness or redness in the area. To speed up the recovery it's advised not to do heavy workouts for about four to six weeks after the surgery and no lifting your arms for two days after the procedure. This is not a general rule; it can vary according to individual cases. A successful procedure results in greater definition and muscularity.
To have an attractive physique, men have also started depending on plastic surgery to enhance their appearance. It's very important that you approach a reliable plastic surgery center for pectoral implant surgery that can offer you the best procedure and all its benefits.