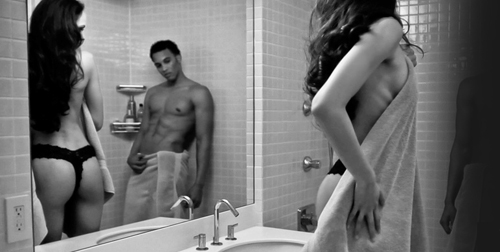 Fashion trends keep on changing and so do the areas chosen for cosmetic surgery. While liposuction and breast augmentation are among the most procedures worldwide, a recent report says the number of Brits opting to have buttock enhancement procedures is soaring. Plastic surgeons in New York City also report similar trends.
The Express report, which is based on data provided by comparison website whatclinic.com, notes that thousands of Britons are splurging on butt augmentation and that this number rose by a third in the last year. The website found that 2,301 people contacted clinics to discuss their desire to have derriere enhancement. Interestingly, the report says most of the aspirants were 24 years old.
It's quite obvious that the trend was fueled by online photos of celebrities like Kim Kardashian, Jennifer Lopez and Nicki Minaj showing off their full, curvaceous booties.
There are two cosmetic procedures to enhance the buttocks – implants and fat transfer. The problem with buttock implants is that they come with a very high risk of infection and displacement. The Brazilian butt lift resolves this issue as it uses the patient's own fat to improve volume and contour. The procedure involves removing excess fat via safe liposuction procedures from specific areas of the body and injecting it into certain areas in the buttocks to provide the desired appearance. The use of autologous fat minimizes rejection issues and scarring. This natural buttock augmentation procedure is a great option to shape up after pregnancy or weight loss, improve the curve of the buttocks, and achieve better proportion.
In fact, this minimally-invasive procedure which uses fat is extremely popular in the U.S. Data released by the American Society of Plastic Surgeons (ASPS) noted that in 2014, buttock implants and lifts saw the fastest increase in recent years. Fox News reported, that buttock augmentation with fat grafting rose by 15 percent from 2013 to 2014 (to 11,505 procedures).
It's obvious that the demand for plastic surgery will keep growing with medical advancements and new technology. NYC plastic surgeons cater to this interest with a wider array of options for men and women.