Obesity is a major concern in the U.S. and many other countries. In 2012, about 34.9% of the people in America were obese.
In the U.K., the government is taking a tough stand on obesity. According to a BBC report, the government's "intervention techniques" include plans to slash benefits for overweight or unhealthy people who refuse to attend exercise sessions. This is driving Britons to consider cosmetic surgery to lose those extra pounds. A survey by London-based research firm Mintel has revealed that the high level of pressure from the government and health officials has led to an increase in the demand for cosmetic slimming treatments like liposuction which removes excess fat and skin.
A recent Cosmetic Surgery Times article says that 22 percent of the Mintel survey respondents consider liposuction and excess-skin-removal procedures as instant ways to shed weight. Here are the key findings of the survey: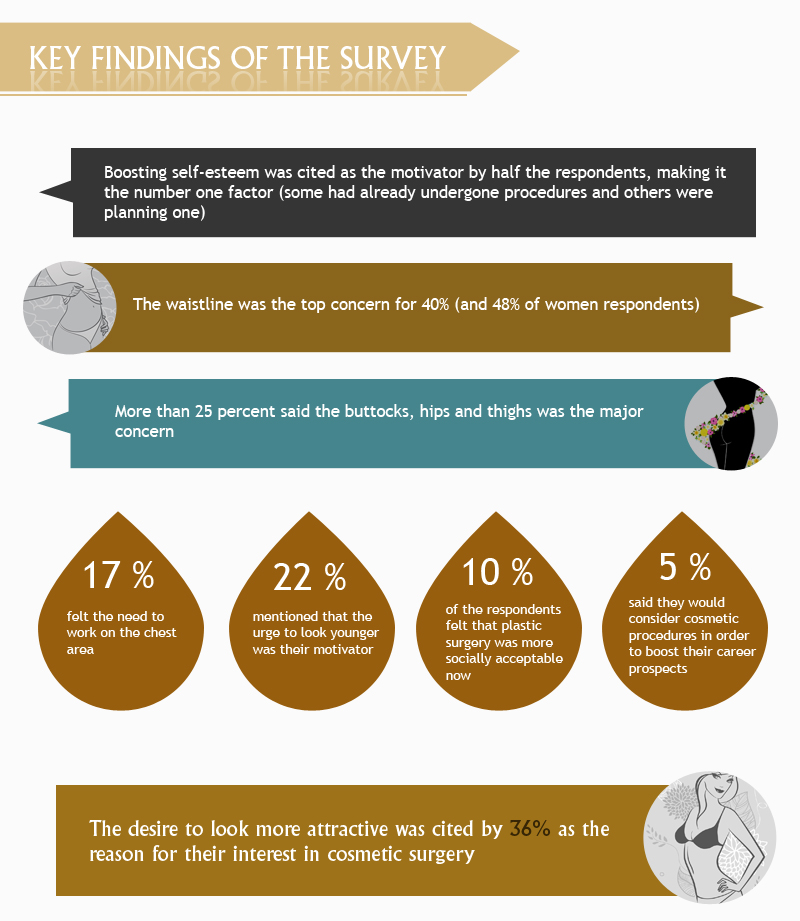 Boosting self-esteem was cited as the motivator by half the respondents, making it the number one factor (some had already undergone procedures and others were planning one)
The waistline was the top concern for 40% (and 48% of women respondents)
More than 25 percent said the buttocks, hips and thighs was the major concern
17 percent felt the need to work on the chest area
The desire to look more attractive was cited by 36 percent as the reason for their interest in cosmetic surgery
22 percent mentioned that the urge to look younger was their motivator
10 percent of the respondents felt that plastic surgery was more socially acceptable now
Around 5 percent said they would consider cosmetic procedures in order to boost their career prospects
Being overweight takes a huge toll on people's health and increases the nation's healthcare costs. Experts advise that people who are concerned about being obese and want to drop extra pounds should aim to shed 10% of their weight.
Reports indicate that people who have had bariatric surgery to resolve obesity would be more successful in maintaining weight loss and enjoying better quality of life if they underwent body reshaping procedures. In 2013, nearly 42000 people in the U.S underwent body contouring after bariatric surgery. Enrolling in a weight loss program supervised by qualified physicians can help maintain the results of liposuction treatment.