Many people are choosing to have different kinds of cosmetic surgery procedures to improve their appearance and boost self-esteem. Liposuction is a popular option that allows men and women to get rid of excess fat that is resistant to exercise and diets. Today, reliable NYC plastic surgeon offers minimally-invasive liposuction techniques like Smartlipo Triplex (laser-assisted), VASERlipo (ultrasound-assisted), and BodyTite (radiofrequency-assisted) to provide excellent results with short downtime and fast recovery.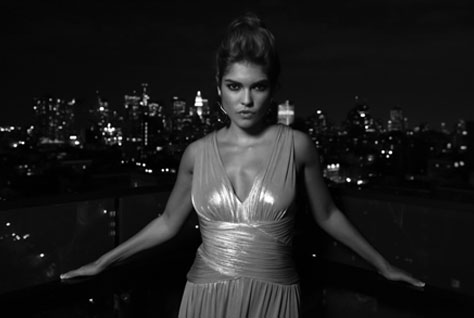 If you are looking to have liposuction in the abdomen, thighs, arms, etc., you can choose to do so at any time of the year. However, if a major event is coming up, it is recommended that you book liposuction one month in advance of it. Ideally, you should book the treatment three months prior to the event for the best results.
Now if you are considering liposuction to get your body beach-ready, you should plan to have liposuction three months prior to your summer activities. The reason why plastic surgeons recommend this is because you will probably not see the results you want right after the procedure. Even a large amount of fat is removed, for a short period, you will feel like you have gained weight or may look larger in the treated area due to fluid retention and swelling. The swelling generally resolves on its own after 3-4 weeks and results will start becoming visible, revealing the lean, sculpted contours patients expect. In some cases, swelling can last for several months after surgery, especially if you have a large area treated like your back or abdomen. For each person, the healing period can vary based on factors such as age, treated area, amount of fat removed, individual healing speed, how well they manage the post-surgical phase. Usually, final results become visible between 1-3 months after the procedure and outcomes improve over time.
For better results, you can choose to combine liposuction with other body shaping procedures such as breast augmentation, Brazilian butt lift surgery in NYC, tummy tuck, etc. Your plastic surgeon can recommend the best combo to help you achieve your cosmetic goals. As the healing period can vary for each procedure, it is important to follow your surgeon's instructions for smooth recovery. Reliable NYC plastic surgery practices offer non-surgical options for body contouring such as EVOLVE, BodyFX, Vanquish, EVOKE and Forma that utilizes radiofrequency energy and VASERshape and Liposonix that utilizes ultrasound energy for the treatment. These procedures are painless and provide superior results.
If you are planning to get liposuction, discuss your goals and concerns with your plastic surgeon. If you are determined to be a good candidate for the procedure, your surgeon will provide you with a customized treatment plan. After the procedure, make sure you wear compression garment, avoid smoking and alcohol, and follow other post-surgical instructions for a speedy recovery and to maintain the results.
Liposuction is not a substitute for exercise and diet but an effective way to remove fat that is resistant to diet and exercise. If you are considering liposuction to achieve a well-defined slimmer body for the summer, consult an experienced cosmetic surgeon offering services in an AAAASF-accredited plastic surgery practice. Keep in mind that the surgeon's skill, experience and efficiency in body sculpting play a vital role in providing the best results. Follow your surgeon's pre- and post-surgical care instructions for smooth and quick recovery so that you can get that well-defined beach-ready body you want before summer.