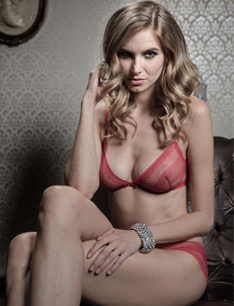 Being a mommy is a blessing and the happiest moment for all women; at the same time you want your body back in shape. You may have sagging breasts and abdomen after your delivery, which healthy diet and exercise may not address effectively. Physical changes after pregnancy and childbirth can cause you concern, but you can get back your pre-pregnancy body with body contouring options in NYC such as mommy makeover provided at leading plastic surgery facilities.
Mommy makeover is a combination of procedures, that is, it includes a package of procedures like tummy tuck, liposuction, breast lift and breast augmentation. With this cosmetic surgery you can restore your youthful appearance. Consider a mommy makeover if pregnancy has badly affected your physical appearance, or if you are distressed about your sagging tummy and fat pockets in your thighs, flanks, and posterior that do not improve with healthy diet and exercise.
Most women experience a certain degree of size change and sagginess in the breasts with pregnancy. Mommy makeover can deal with this concern, and help restore the youthful shape for the breasts by getting rid of the droopiness. In plastic surgery practices in Manhattan, tummy tuck (abdominoplasty) is provided to reduce the stretching of the abdominal wall that creates stretch marks and loosens the muscles. Abdominoplasty can help tighten the skin and muscles in your abdominal wall. Stretch marks cannot be treated with this procedure. For the liposuction procedure, advanced technologies such as Smartlipo, Vaser lipo or Bodytite are used.
Mastopexy or breast lift is provided to treat uneven and sagging breasts and restore their youthful firmness and shape. Women who are looking for larger, smaller or more rounded breasts can benefit from breast augmentation or breast reduction along with rounded breasts.
If you want your breasts to be larger in addition to being less droopy, or if you want to maintain the roundness and projection of the breast mound and your breast drooping is severe, you may be recommended a breast lift combined with a breast augmentation as part of your mommy makeover.
Before you go ahead with this procedure, make sure that you maintain a healthy diet and also exercise regularly to lose your post pregnancy weight. Plastic surgery is not a weight loss option; it can remove excess fat that does not yield to traditional weight loss measures. Next, make sure that you are done with having children, because becoming pregnant again can compromise the results achieved. Patients will need support or help from someone for some days, because they have to take complete rest after the procedure. Make sure you have someone to take care of your children and the home.
If you are considering this mommy makeover procedure, consult a trained and experienced plastic surgeon who provides safe and effective body contouring in NYC. Only a professional plastic surgeon can tailor your treatment plan according to your specific needs.