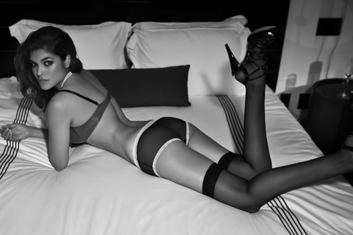 The popularity of influencer marketing has surged in the past few years. Customers trust influencers if they feel they honestly care about the product or brand they're endorsing. Instagram influencers are ruling social media. They are not just marketing but also making millions doing so. Instagram influencers are now raking in millions from plastic surgery and Brazilian Butt Lifts, according to a recent 7news.com.au report. Performed using advanced techniques, a Brazilian Butt Lift in NYC provides women with a curvy, well-shaped derriere using their own fat.
According to 7NEWS, a 35-year-old Instagram model who has her three million followers earned a whopping $2 million last year by posting photos of her derriere on the social media platform. Many other Instagram models are also getting plastic surgery and Brazilian Butt Lifts (BBL) done and making money from it.
Similar to Instagram, Snapchat dysmorphia or Snapchat obsession is another reason for BBL's soaring popularity. This disorder involves an obsession with selfies on Snapchat. In a 2017 survey by the American Academy of Facial Plastic and Reconstructive Surgery, 55% of surgeons said patients' motivation was driven by the desire to look better in selfies. A study by researchers from the dermatology department at the Boston University School of Medicine found that increasing number of young people are turning to plastic surgery to improve their appearance motivated by their filtered selfies on Snapchat. Celebrity "belfies" or buttock selfies flooding Instagram feeds increased the demand for the Brazilian butt lift, which surged by 19% in 2018.
The Brazilian butt lift in Manhattan is performed using local anesthesia. This buttock augmentation uses the patient's own fat to provide the desired enhancement and is an ideal option for women who dislike implants. The procedure is a combination of liposuction and fat grafting. Fat is harvested from unwanted areas such as the stomach, flanks and thighs via liposuction. The fat tissues are then processed and injected carefully into the buttocks to enhance the shape and appearance of the buttocks. A skilled surgeon can shape the back area just under the curvature of the top of the buttocks in such as way that it decreases waist size and improves the projection of the buttocks even before the fat is injected. This is a "dual-benefit" procedure as it removes fat from areas where you don't want it and puts the fat in buttock area that you want augmented. The results of BBL surgery are generally long-lasting, and you can retain your results longer by maintaining your weight and a healthy lifestyle.
Fat transfer buttock in Manhattan is safer than butt implants because it uses your own fat and it's not likely to be rejected. However, not everyone is an ideal candidate for the procedure. To be a good candidate for BBL, you should be in good general health and have sufficient fat to harvest from another area of your body. However, techniques have evolved greatly and even smaller patients who have enough fat in appropriately found places can have an effective BBL. Patients can opt for a smaller look, medium look, and a visibly enhanced look.
Along with safe fat grafting techniques, anesthesia also plays a major role in the safety of Brazilian butt lift surgery. Plastic surgeons Spero Theodorou and Christopher T. Chia of bodySCULPT in NYC invented the Brazilian butt lift under local anesthesia (BBLULA), which is a safer option because it presents minimal complications or risks for the patient. Extremely successful as a safer alternative to the traditional technique, BBLULA is a relatively short procedure that allows patients to remain awake throughout the procedure, heal faster, and get back quickly to their normal routine.
If you are considering having a Brazilian butt lift in Manhattan, choose a surgeon who is an expert in performing liposuction. If fat transfer is not performed properly, it can result in unsightly lumps, bumps and contour deformities. An experienced surgeon will be able to achieve the right balance between the removal and addition of fat to produce a beautifully shaped behind with a smaller waist. Having the treatment in AAAASF-accredited plastic surgery practice will ensure the highest standards of safety.