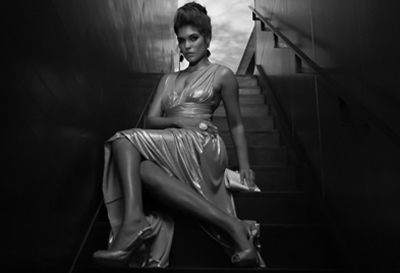 More women are considering cosmetic surgery procedures to address their aesthetic concerns and enhance their physical features. Facial cosmetic surgery procedures are becoming very popular among women with their increasing desire to look good on their social profile pages. A new research on the subject suggests that women are seen to be more likeable, attractive and trustworthy after undergoing plastic surgery.
According to an earlier 2012 study, plastic surgery can take nine years off a person's face, and another study in 2013 in the journal JAMA Facial Plastic Surgery pointed out that plastic surgery makes people look a few years younger, but not necessarily more attractive. However, youthfulness and general attractiveness are not the only criteria that may affect how someone is perceived. Previously, researchers had never addressed whether cosmetic surgery could affect the way a person's personality is perceived by others. This is what is highlighted in the new 2014 study published in the journal Proceedings of the National Academy of Sciences.
NY City News refers to this study in a recent report. The US research evaluates the observations of the public after a woman had one or more of the procedures, such as a face lift, upper and lower eye lifts, brow lift, neck lift and chin implant. The study included portraits of 30 white women before and after cosmetic surgery. 170 people were asked to rate the portraits of the women on the basis of their attractiveness, femininity and personality traits. The after-surgery photos were trended higher in all the categories. Some impressions that emerged include:
Wider-set eyes gives a face an air of trustworthiness
Upturned lips express friendliness and sociability
Those who underwent certain procedures are perceived as having greater social skills, and are considered more attractive and trustworthy. However, it wasn't apparent which plastic surgery procedures contributed most to the positive impressions.